Most recently, we focused a bit more on the Forex Market. Most of the major pairs were already analysed. One is missing though – USDCHF. Today, we will focus on this instrument as we potentially have a very interesting reversal opportunity.
For the past few weeks, USDCHF was in a deep down trend. Since the beginning of September, the price entered the channel down formation (red lines). On Friday, the price broke the lower line of the channel down formation, which could have been perceived as a very negative sign. Just for a moment though as the price came back quickly, creating a false breakout pattern (orange).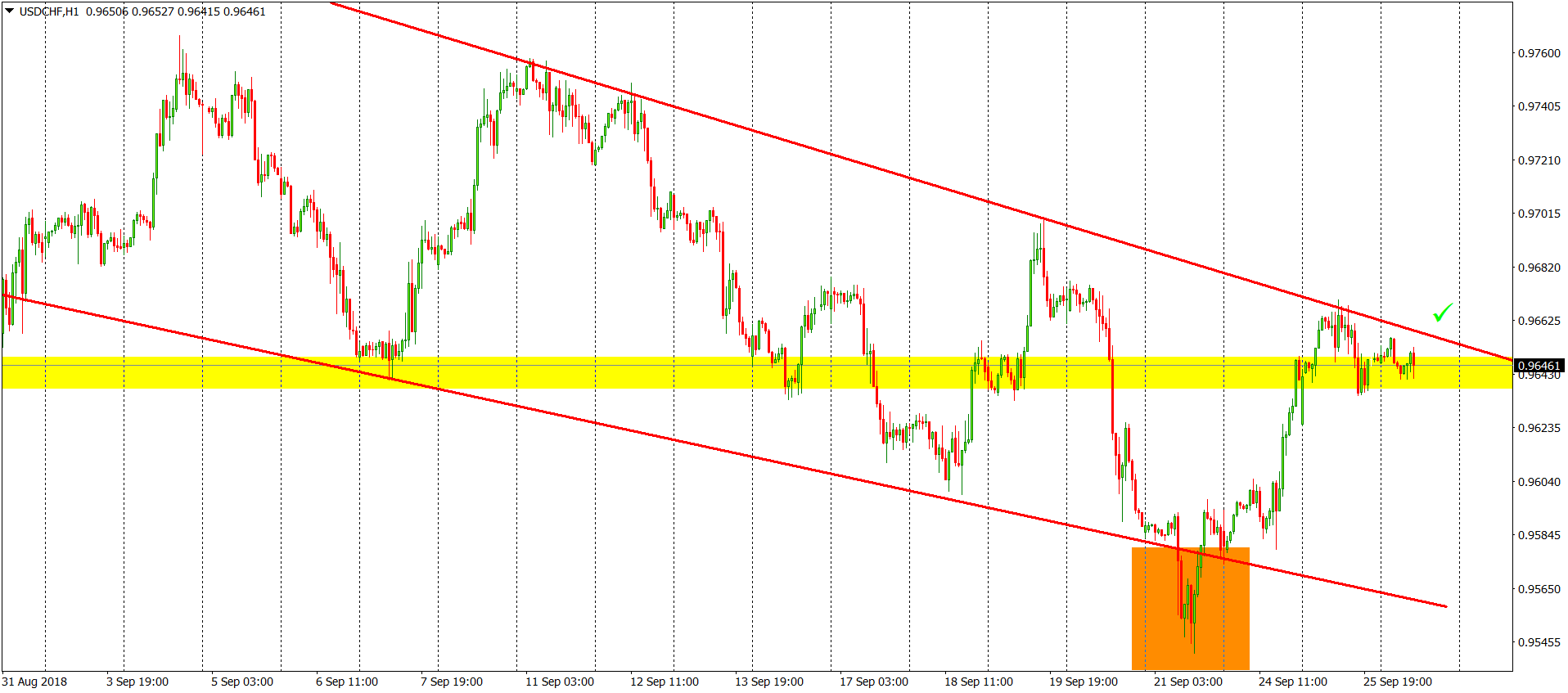 On Monday, USDCHF continued the reversal and today we are knocking on the upper line of the channel down formation having quite big chances for a breakout. Price closing a day near the check sign, above the yellow area, will be an invitation to buy. In my opinion, chances for that are quite high.