For IOTA, it is time decide about the future direction. Here, we are very close for triggering a major trading signal, crucial for the mid-term situation for this crypto. Overall global sentiment, towards this market is negative right now and can be a bearish factor. On the other hand, the technical situation is not so negative as on many other instruments in this segment.
Where are we heading here?
Yes, that is true, we are after a strong drop. In almost three months, the price tumbled from the highs around the 5.70 to the lows on the 1.12. You have to admit that this is a spectacular reversal that can possibly kill any demand, even this panic one seen in the bubbles.
Taking this into the consideration, we we are not extremely bearish here? Well, the thing is that the price bounced from the strong support on the 1.126 (green), creating a very promising hammer on the daily chart. That is a very positive factor. What is more, we are very close to the mid-term down trendline (red) and the breakout here can add boost for the buyers.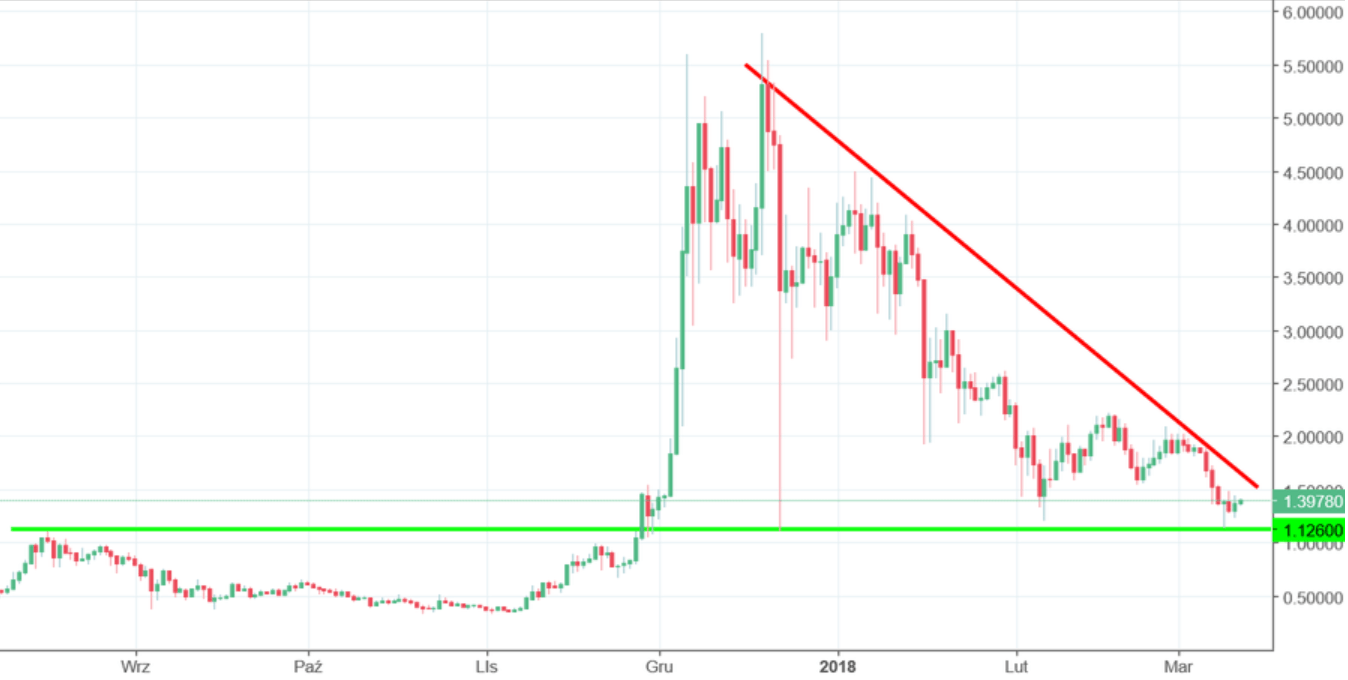 How to trade it?
Breakout of the green support will be a strong sell signal and the price closing above the down trendline should be an invitation to go long.