Grammarly is a proofreading software created by Grammarly Inc. in 2009. The two Ukrainian developers, Alex Shevchenko and Max Lytvyn created Grammarly using Common Lisp. The software has since taken over the World of content creation and education. It's easy to use, offers a wide range of tools to choose from and costs nothing to use. Grammarly is free in its basic form. It's a tool. A tool that can make your life as trading content creator easier.
Why Grammarly will help you be a more efficient trading content creator
Some documents are simply easier to navigate. If you specialize in writing trading content or in other specialized areas of expertise, you know how time-consuming work can be. Proofreading documents saturated by technical jargon, numbers and statistics can be a daunting task. You need to make sure your content is both informative and technically sound from all angles. People might be risking their hard-earned money based on what you write for them. The last distraction you need when analysing your speciality content is stressing over writing mistakes you may have glossed over.
How Grammarly works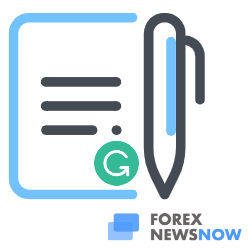 Grammarly allows you access to more than the standard features offered by basic office programs and email platforms. The software integrates itself into your computer or smartphone and helps you work more efficiently. As I write this article, Grammarly automatically detects any grammar, punctuation, spelling and other common mistakes I might make and highlights them. It operates by using more than 250 rules to deliver the results you need without being intrusive. It points out the mistakes you make while typing and gives you suggestions while allowing you to continue working on your document.
Price for full features
The full version of Grammarly will cost you 29.95 USD monthly. As with most programs like this, the price decreases as you go along. For example, quarterly access to the full list of features offered by the software will cost you 59.95 USD, while a year-long subscription will see you get charged a 139.95 USD fee.
The full version of the program offers more advanced proofreading tools. The software allows you to choose between business, academic, casual, technical, creative and general styles of writing depending on the nature of the task you're about to undertake. The software also has a synonym checker to help you choose correct wording and avoid repeating yourself.
Free trial with Grammarly
You can access the full features of the program by enrolling in a 7-day free trial offered by the company. You can use the software for free, but if you're interested in seeing the full capabilities of the system before committing to spending money on it, Grammarly allows you to do so.
Web version, browser extension, desktop version and plug-in
You can use the Web version of Grammarly by simply going over to the website and pasting the contents of your document there. The website will ask you to indicate the style of the document and review it for you.
You can also install the extension version of the software in your browser. The extension will proofread anything you write using that browser and give suggestions. Naturally, you can restrict the extension's access to any website you desire.
Grammarly also has a desktop version of the software available, along with a plug-in for MS Office. The plugin will add Grammarly to Word and Outlook.
Summary of experience
Overall, Grammarly is intuitive in its use, useful and efficient. The fact that the software is available in a number of different forms is a very big plus. It's not a person, so it can't write your content for you, but for the most part, it's an accurate tool that corrects your writing within the means that a computer program possesses. It won't read your mind, but it will help you write faster and more accurately. The simplistic design with a nice colour scheme also makes for pleasant work experience.