Last technical analysis in this week but in the same time, a very important trading lesson. Today we will show You, why we very often say that you need to buy after the bounce or the breakout of the support/resistance. Dogecoin – that is the hero of the day. Today, we are up around 5% but this is just the dead cat bounce after a massive drop. This is what we said on the 10th of September, when we analysed this instrument for the last time:
"Currently, the price is aiming a crucial resistance on the 0.0064 USD (blue). The breakout of this level will reopen a buy signal. Sentiment is still positive but buying strictly under the resistance is not the best strategy on the record. "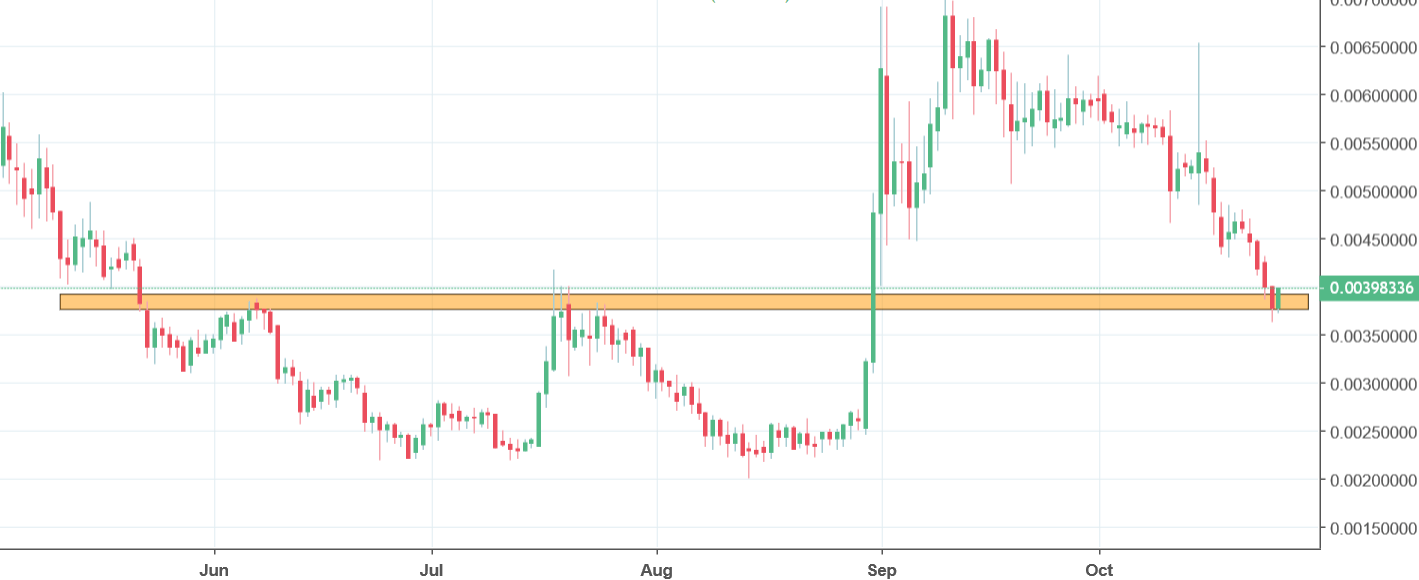 The price did not manage to break that resistance and went lower. Guys, buying below the resistance is always a bad idea. It is better to wait a bit for the breakout. Yes, you will lose few pips but in the same time you will gain a confirmation. Now, the price is going up but this is just the reaction on the horizontal support. I would not go for it. In my opinion this is just a temporary correction and we should experience a further slide.