Economic Alarms: Former Walmart CEO Warns of Consumer Strain and Retail Implications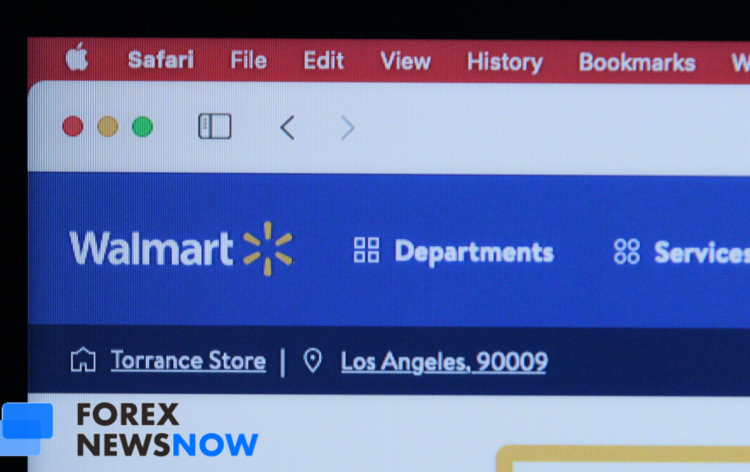 In an economic landscape that has seen remarkable resilience for the past decade, a foreboding shift is on the horizon. Former Walmart U.S. CEO, Bill Simon, is sounding the alarm as consumers find themselves on the brink of a significant financial reckoning. For the first time in ten years, households across the nation are beginning to buckle under mounting pressures.
This impending financial strain, attributed to a confluence of factors, is sending shockwaves through the market. Rising inflation, stagnant wage growth, and global economic uncertainty are testing the financial mettle of consumers, potentially reshaping the way we approach spending and saving in the years to come.
Retail Giants Face Uncertain Prospects as Economic Woes Cast a Pall Over Consumer Confidence
As three retail giants commence a crucial sales week, former Walmart U.S. CEO Bill Simon issues a stark warning: American consumers are showing signs of vulnerability, marking the first instance of such fragility in a decade. This newfound economic unease, according to Simon, can be attributed to a litany of challenges weighing on consumers' shoulders.
Inflation, surging interest rates, political gridlock, polarized politics, and the burden of student loan repayments have all conspired to undermine consumer confidence. Moreover, recent global tensions stemming from the violence in Israel have further muddied the waters of economic stability.
Bill Simon shared his concerns during an interview on CNBC's "Fast Money," emphasizing the growing burden on consumers. He noted, "That sort of pileup wears on the consumer and makes them wary. For the first time in a long time, there's a reason for the consumer to pause."
This development unfolds just as Amazon launches its two-day Prime Big Deal Days sale, while Walmart and Target strive to stay competitive with their own sales events, all aiming for an early jump on the holiday shopping season.
What is particularly striking about these retail promotions is the perceived shallowness of the discounts. Traditionally, retailers might advertise a 50-inch TV at $199, but now, they are more inclined to promote it as "40% off." This shift suggests a growing discomfort with price points among retailers, a discomfort Simon attributes to inflation pushing relative price levels higher.
Over the past two months, shares of Amazon, Walmart, and Target have faced mounting pressure, with Target taking the brunt of the downturn, experiencing a 19% decrease in its stock performance.
Bill Simon, who holds positions on the boards of Darden Restaurants and HanesBrands, offers a glimmer of optimism for Walmart, emphasizing the retail giant's distinct advantage. He believes that Walmart's robust food business sets it apart from its competitors, granting it both increased foot traffic and higher visibility. This unique advantage could position Walmart for a stronger holiday season compared to its rivals.
How Walmart Adapts to Consumer Strain and Shifts in the Retail Landscape
The warnings sounded by former Walmart U.S. CEO Bill Simon about the growing financial strain on consumers and its impact on the retail landscape could indeed have significant implications for Walmart's prospects. Here's how these factors could influence the retail giant's future:
Strengthening Food Business
As Bill Simon rightly pointed out, Walmart's strength in the food business is a crucial advantage. In times of economic uncertainty, consumers tend to prioritize essential items, such as groceries. Walmart's reputation for offering competitive prices on groceries and everyday essentials could draw more foot traffic to their stores. This increased in-store activity could help offset any potential slowdown in other retail segments.
Pricing Strategy
Walmart has traditionally been known for its commitment to offering everyday low prices. In the face of inflation and price sensitivity among consumers, Walmart may need to reassert its reputation for affordability and transparency in pricing. Adjusting pricing strategies and promotional campaigns can help maintain and even expand their customer base.
E-commerce Expansion
The shift to online shopping has been accelerated by the pandemic, and Walmart has been investing heavily in its e-commerce capabilities to compete with Amazon. If consumers remain wary of in-store shopping due to economic concerns, Walmart's robust online platform may help offset any losses in brick-and-mortar sales.
Inventory Management
Efficient inventory management is crucial in navigating periods of economic uncertainty. Walmart's supply chain capabilities and vast network of suppliers can help them react quickly to shifting consumer demands and optimize their inventory to meet the needs of cost-conscious consumers.
Competitive Position
In a challenging retail environment, Walmart's ability to adapt to changing consumer behaviors and market dynamics will be essential. It can leverage its extensive physical presence and omnichannel capabilities to outmaneuver competitors.
In summary, while the warning signs of consumer strain may present challenges for Walmart, the retail giant's strengths in the food business, commitment to value pricing, e-commerce investment, and adaptability provide a strong foundation for navigating this evolving landscape. Walmart's prospects will depend on its ability to read the market, respond effectively, and continue to meet the needs of price-conscious consumers in a changing economic environment.
By Lucas Bedwell
More content by Lucas Bedwell