The leading investing and social trading platform, eToro has announced that the company is going to provide its customers with a commission-free trading experience. However, only the people located in the United Kingdom will be given a chance of purchasing or selling the stocks free of charge.
Other competitors of the market are trying their best to think of the ways of serving the clients. That's the reason why platforms have to adapt all the time to stay relevant among millions of people. Nevertheless, getting rid of the commission-based system worsened the current situation by having the spreads increased.
Existing members of the rapidly growing community complained about the possible concerns. In order to clarify things, the official representative of the company reported: "We will not be having any kind of changes in the terms of operating with raw market spread while being involved in stock trading.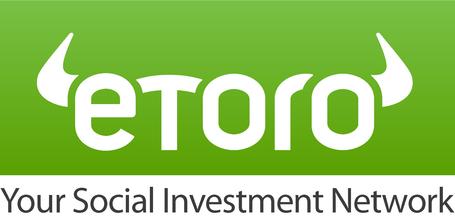 We have one and only mission to make millions of citizens of Great Britan invest within the help of our platform. Having the most affordable experience while achieving the goal of ours is the key criteria. Imagine being the first-time customer and wanting to purchase quite a few stocks, would paying an extra amount of money make me not to complete the process? Surely, It would, because I don't have enough experience in this particular niche. Additionally, having no understanding of the market questions the upcoming decision of newbies."
List of Zero-Commission Stock Trading Platforms Extends
Surely, there's a lack of brokers, offering commission-free trading experience because the majority of the companies are not profitable enough to do so. As well as, giving too much value to the customers is not a priority of them too.
Trading 212 was the first company taking the action of offering the same service into the fields of Forex and CFD brokerage. It did drag people's attention to the platform and successfully increased the total member quantity too. Mentioning the fact that the European Securities and Markets Authority (ESMA) makes the brokers remove the commission-based systems is a next step of having the best possible scenario.
No one knows the exact date when eToro launches the new system, but all the traders and investors are eager to experiment with the new innovation.