DGI-Media is the latest binary options operator in Israel to get a whip from the Israel Security Authority (ISA). But DGI-Media's fine isn't related to a scam. Instead, the company has been penalized for operating without a license.
ISA fined DGI-Media and its owner Gabriel Gabi Lavie a combined NIS 500,000 ($129,000). The regulator fined the company NIS 200,000 and its owner got a personal fine of NIS 300,000.
Fining of DGI-Media has been described by ISA as the first of its kind in the fight against unregulated binary options providers operating in the country.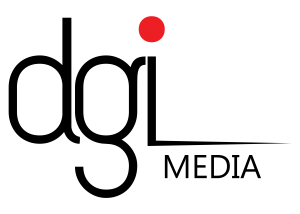 Failure to comply with regulations
According to ISA, DGI-Media failed to apply for a license to allow it sell binary options products in Israel as required by a new regulation. In early 2015, ISA started asking unregulated binary options providers to acquire licenses from the regulator before they can continue selling their products within the country. ISA set a deadline for when it expected all unregulated binary options firms to have obtained the license. But DGI-Media missed the license deadline but continued to operate, thus flaunting the law.
For the violation, ISA has barred DGI-Media's owner and CEO Lavie from holding any senior position in a company regulated under Israeli laws. The ban will remain in effect for two years.
DGI-Media seems to be one the largest unregulated binary options providers in Israel. ISA said DGI-Media has monthly sales of about $2.5 million.
The regulator has not said whether or not DGI-Media will continue operating in the country. However, ISA has barred binary options firms based in Israel from selling their products to Israeli citizens. The regulator is further seeking a review of the securities law to allow it ban Israel-based binary options firms from targeting overseas customers.
ISA has recently stepped up its clampdown on binary options industry, with its Chairman Shmuel Hauser claiming that providers of binary options were causing havoc by misleading unsuspecting customers into risky investments. As for taking the fight against binary options firms abroad, ISA has claimed that the firms are giving the country a bad reputation because of their fraudulent tactics to get deposits from customers while offering them raw deals.
DGI-Media has had its fair share of troubles with regulators. The British Columbia Securities Authority earlier this year warned British Columbia (BC) resident against dealing with the company and other unregulated providers of binary options products.
International collaboration
While pushing for a review of securities law locally to allow it ban Israel-based binary options firms from selling their products abroad, ISA has also begun collaborating with regulators in countries like the U.S., the U.K., France and Belgium to tackle problems of binary options industry. If ISA gets international regulators to agree to bar citizens in their countries from buying binary options from Israeli firms, then ISA could still succeed in its goal of barring local binary options providers from targeting overseas customers even before it gets the law changed.
Amid investor complaints, financial regulators in several European countries have either banned binary options trades in their jurisdictions or have limited their marketing space. In France, for instance, binary options firms are prohibited from targeting French citizens with their advertisements or sponsoring sports in the country.