How Microsoft's Acquisition of Activision Blizzard Impacts Stock Traders and the Company's Future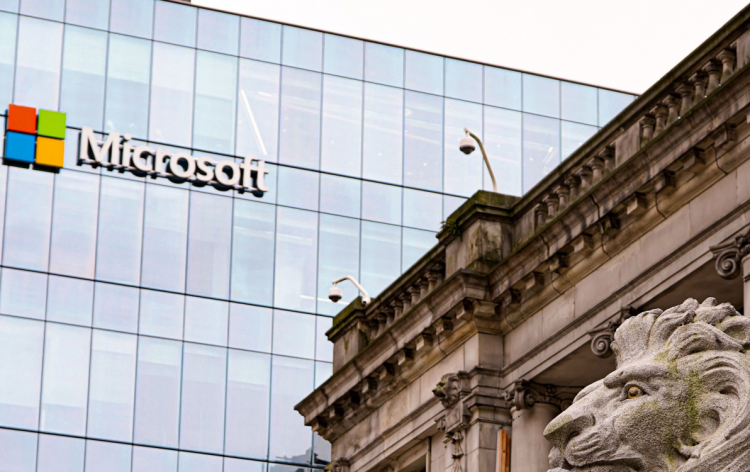 In a monumental move that has reverberated through the tech and gaming industries, Microsoft has officially concluded its protracted acquisition of Activision Blizzard. After months of rigorous regulatory scrutiny and negotiations, the tech giant's bold $68.7 billion bid has now reshaped the landscape of interactive entertainment. This historic merger unites two gaming powerhouses, fostering a new era of innovation and possibilities. Microsoft's Xbox division, already a major player in the gaming realm, now welcomes iconic franchises like World of Warcraft, Call of Duty, and Overwatch into its arsenal. As this colossal union takes center stage, the implications for gamers, developers, and the industry as a whole are nothing short of transformative.
Microsoft's Historic Acquisition of Activision Blizzard
Microsoft has successfully finalized its acquisition of video game publisher Activision Blizzard, marking a historic milestone in the company's 48-year history. After navigating a complex regulatory landscape, which included both U.K. and European regulatory scrutiny and a favorable ruling from a U.S. district judge, the tech giant has completed a deal valued at $68.7 billion.
The U.K.'s Competition and Markets Authority granted its approval earlier on the same Friday, effectively paving the way for the merger to proceed. The acquisition has endowed Microsoft with an extensive collection of acclaimed video game franchises, encompassing titles like Call of Duty, Crash Bandicoot, Diablo, Overwatch, StarCraft, Tony Hawk Pro Skater, and Warcraft. In the most recent fiscal year, Activision Blizzard reported revenue of $7.5 billion, although this figure remains a fraction of Microsoft's staggering $212 billion in total sales.
Phil Spencer, the CEO of Microsoft Gaming, expressed his excitement about the acquisition in a blog post, noting, "Today, we embark on the journey to introduce cherished Activision, Blizzard, and King franchises to Game Pass and various platforms. More details about the availability will be shared in the coming months." This development represents a pivotal moment for Microsoft as it seeks to diversify its business beyond its traditional areas, such as operating systems and productivity software.
The acquisition faced substantial regulatory challenges that delayed its completion.Upon its initial announcement in January 2022, Microsoft had set the expectation of concluding the deal by June 2023. Nevertheless, the deadline was pushed to October 18 due to concerns raised by regulatory bodies including the U.S. Federal Trade Commission, the European Commission, and the U.K.'s Competition and Markets Authority (CMA).
To address European concerns, Microsoft made significant concessions, including providing consumers in the European Economic Area with free licenses to stream their Activision Blizzard games and extending similar licenses to streaming providers, enabling European gamers to access the games via the cloud. Additionally, Microsoft inked agreements with gaming console rivals Nintendo and Sony, ensuring their access to Call of Duty games for a decade, and formed similar partnerships with cloud-gaming providers such as Boosteroid, Nvidia, Nware, and Ubitus.
In July, the Federal Trade Commission sought a preliminary injunction to halt the deal's completion, but a judge ultimately ruled in favor of Microsoft and Activision Blizzard after a series of hearings. Despite facing obstacles, this acquisition exemplifies Microsoft's commitment to expanding its presence in the gaming industry and securing its position as a major player in the realm of interactive entertainment.
Impact on the Company's Future and Stock Traders
Microsoft's acquisition of Activision Blizzard is poised to have a significant impact on the company's future and, consequently, on stock traders. This monumental move strategically positions Microsoft as a major force in the gaming industry, with far-reaching implications for both its business prospects and its stock performance.
First and foremost, the acquisition bolsters Microsoft's presence in the gaming market. It grants the company control over an extensive portfolio of beloved gaming franchises, enabling them to enhance their Xbox ecosystem and diversify their offerings. The addition of iconic titles like Call of Duty, Overwatch, and World of Warcraft is expected to attract a broader and more engaged user base, driving subscription-based services like Xbox Game Pass.
Microsoft's gaming division, already a significant revenue generator, is poised to experience robust growth. This is likely to translate into higher overall revenues for the company, potentially boosting stock performance. As the gaming industry continues to expand, Microsoft's investments in this sector are well-positioned to yield substantial returns.
For stock traders, the acquisition signifies an opportunity. Microsoft's successful expansion into the gaming space can enhance the company's long-term growth prospects, potentially making its stock more attractive. The diversification of revenue streams, with a focus on gaming, could mitigate risks associated with fluctuations in other markets.
Furthermore, Microsoft's demonstrated ability to navigate regulatory challenges and close such a significant deal can instill confidence in investors. The successful acquisition reflects strong strategic planning and execution, which can inspire trust among stockholders.
In conclusion, Microsoft's acquisition of Activision Blizzard is expected to reshape the gaming industry and further diversify Microsoft's business, which could positively impact its stock performance. Stock traders may find this move appealing as it positions Microsoft for future growth and success in a thriving and evolving market.
By Lucas Bedwell
More content by Lucas Bedwell