India's G20 Presidency and Ukraine Crisis: Challenges and Opportunities for Global Influence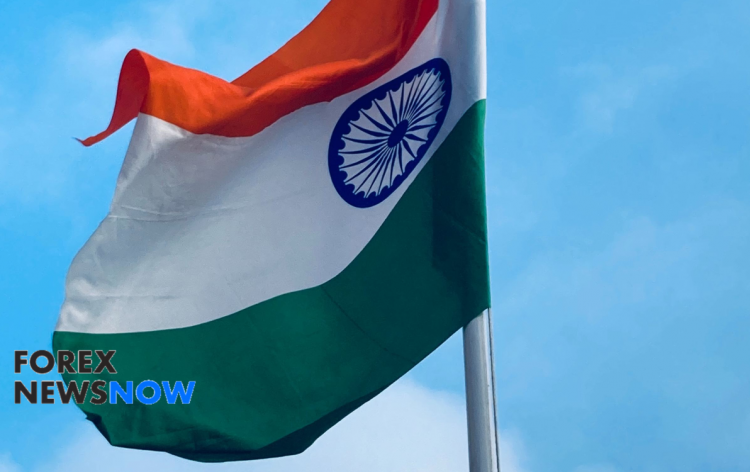 As India assumes the prestigious G20 presidency, hopes for fostering global consensus on critical issues loom large. However, the stark reality of a world shaken by the ongoing Ukraine conflict threatens to cast a shadow over these aspirations. In a time when unity and cooperation are more crucial than ever, India's leadership faces a formidable challenge. The Ukraine war has created divisions among key G20 members, raising questions about the efficacy of the upcoming summit's objectives.
This article delves into the hurdles and opportunities that India faces in its G20 presidency, examining the delicate balance between diplomatic finesse and the harsh realities of an increasingly polarized international landscape.
India's G20 Presidency: Navigating Challenges and Forging Global Influence Amidst Ukraine Crisis
Indian Prime Minister Narendra Modi has transformed the traditionally uneventful rotating presidency of the Group of 20 (G20) nations into a platform to bolster India's global significance, highlighting the country's emergence as a vital voice on the world stage. As India's year-long presidency of this coalition of leading industrialized and developing economies draws to a close with the upcoming G20 leaders' summit in New Delhi, Indian diplomats face a daunting challenge: forging concrete multilateral outcomes. However, amidst the ongoing Ukraine crisis, the prospects of achieving consensus on critical issues appear bleak.
India's attempts to rally support for a joint communique during previous G20 meetings in various domains have faltered. This failure is largely attributed to the objections of Russia and China concerning language related to the Ukraine crisis. Despite India's neutrality on the Ukraine issue, it has struggled to secure unanimous support for a joint statement. Instead, it has managed only non-binding chair's summaries and outcome documents.
The shadow of Russia's invasion of Ukraine has loomed large over G20 meetings convened by India. The Indian government had hoped to achieve consensus on issues ranging from cryptocurrency regulation to resolving debt problems in developing nations. Other goals included multilateral bank reforms, sustainable development progress, and the admission of the African Union as a G20 member.
However, the original language accepted by Russia at a previous G20 meeting was later rejected, with Russia and China insisting on different wording. Despite India's efforts, an agreement on acceptable language remains elusive, raising the specter of a failed joint statement and action plan.
The absence of Russian President Vladimir Putin and Chinese President Xi Jinping from the September G20 meeting further diminishes the chances of meaningful progress. Putin has not left Russia since the International Criminal Court issued arrest warrants for him and his associates over war crimes in Ukraine.
This situation presents a significant challenge to Modi's government, which has hosted over 200 G20 meetings across India. While Modi has sought to showcase India's hosting through banners, city clean-ups, and the promotion of local products, the lack of tangible multilateral achievements could impact the BJP's domestic standing ahead of national elections.
Despite the challenges, Modi can point to India's growing role as a global player, particularly in the Indo-Pacific region, where it has aligned itself with the U.S. India's diplomatic agility stands in contrast to China's efforts to expand its influence through the BRICS alliance and challenge U.S. dominance.
India's strategic importance is underscored by President Biden's hosting of Modi in June, marking the Indian leader's first state visit to the U.S. While India seeks to maintain its relationship with Russia, it is also strengthening ties with the U.S. through initiatives like the Quad and collaboration on technology and defense.
As the U.S. restricts the transfer of strategic technology to China, India stands to benefit from American companies diversifying their supply chains away from China. Apple, for instance, has begun manufacturing its latest iPhone models in India, a move accelerated by U.S.-China trade tensions and supply chain disruptions.
India's economic growth has been impressive, with the International Monetary Fund projecting it to be the world's fastest-growing major economy. Over the past decade, Modi's government has liberalized foreign direct investment policies, invested in infrastructure, and promoted digitalization.
These factors, along with India's growing economic clout, bolster its confidence and assertiveness on the global stage. The G20 presidency has provided India with a platform to showcase its progress and position itself as a viable alternative to China. As the G20 presidency concludes, India's role in shaping the global landscape remains a pivotal one, even if immediate multilateral breakthroughs prove elusive.
Implications of India's G20 Presidency and the Ukraine Crisis for India and Europe
The ongoing challenges surrounding India's G20 presidency and the impact of the Ukraine crisis can have significant implications for both India and Europe's economic sectors, with various potential future scenarios:
Trade and Investment: The failure to achieve meaningful multilateral outcomes during India's G20 presidency could hinder efforts to enhance economic cooperation. A lack of consensus might discourage foreign investors, including European companies, from making substantial investments in India. Uncertainty can undermine India's attractiveness as a business destination, impacting sectors such as manufacturing, technology, and services.
Energy: Europe is a significant consumer of energy resources, and India, as a major importer of crude oil, plays a crucial role in the global energy market. If India's efforts to maintain diplomatic relations with Russia in the energy sector continue, it could affect Europe's energy security. Sanctions on Russia might limit India's access to Russian oil and gas, potentially disrupting energy markets and affecting prices.
Supply Chain Diversification: Europe, like the United States, has been exploring ways to diversify its supply chains away from China. India has emerged as an alternative manufacturing hub, attracting investments from European companies seeking to reduce their dependence on China. If India's G20 presidency enhances its reputation as a reliable manufacturing partner, European businesses may accelerate their investments in India.
Bilateral Trade Agreements: Frustration over the lack of progress at the G20 could prompt India to focus on bilateral trade agreements. Europe, as a potential partner, may benefit from this shift. A comprehensive trade agreement between India and the European Union (EU) could facilitate trade in goods and services, benefiting industries such as automotive, pharmaceuticals, and agriculture.
Global Economic Uncertainty: If the G20 fails to address critical global economic issues effectively, such as debt relief for developing nations, it could contribute to economic instability. This may have a ripple effect on Europe, given its interconnectedness with the global economy. European businesses with interests in emerging markets may face increased risks.
In summary, the impact of India's G20 presidency and the Ukraine crisis on India and Europe's economic sectors depends on various factors, including diplomatic efforts, trade policies, and global economic conditions. While challenges persist, there are opportunities for enhanced economic cooperation, particularly in areas like supply chain diversification and bilateral trade agreements. However, the unpredictability of international relations and the evolving energy landscape could introduce economic uncertainties for both regions in the future.
By Lucas Bedwell
More content by Lucas Bedwell