The new week starts for us with the analysis of the NEO. This is one of the biggest instruments on the crypto market but it did not stop the traders from selling. For the past few months, NEO is flirting with the long-term lows, testing the orange area every now and then. Previously, we wrote about this coin on the 28th of September and we were quite bullish, saying this:
"What is more, we defended the horizontal support marked with an orange colour. All that can be perceived as a positive sign. NEO has high chances for a bigger bullish movement in the next few days. "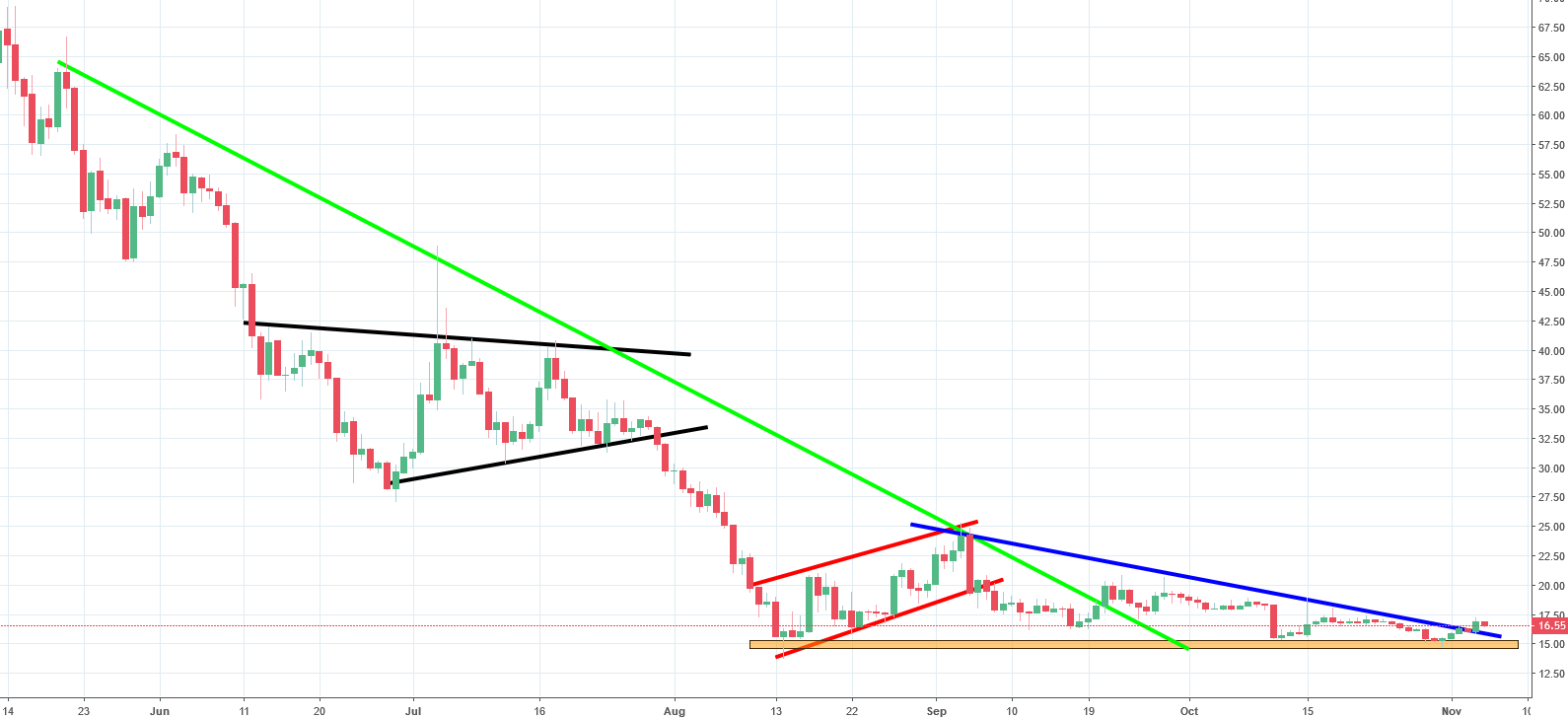 Well, it did not happen and instead of going up, the price continued the sideways trend, or if you will – the decline. The most recent pattern, that can be seen on the chart is the descending triangle (lower orange, upper blue). That is a negative pattern, which promotes a further decline. This time may be different though. Yesterday, NEO broke the upper line of this formation, which cancels us a sell signal. After this, we should see a further upswing. I would be very careful with that though. In my opinion, whole crypto market is rather weak and the breakout to the downside is still probable. Keep in mind that the price closing a day below the 15 USD (orange), will give us a strong sell signal.