UK Regulator Nears Green Light for Microsoft's Game-Changing Activision Blizzard Takeover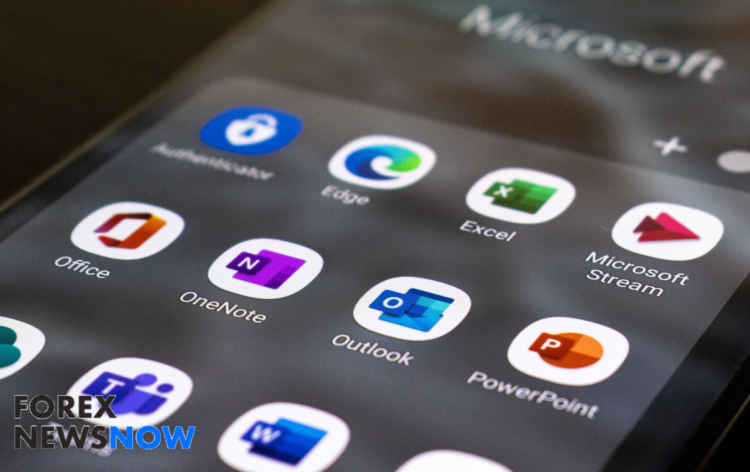 In a monumental development within the tech and gaming industry, the United Kingdom's regulatory authority has announced its potential approval of Microsoft's groundbreaking takeover bid for Activision Blizzard. This eagerly anticipated acquisition, with its colossal implications for both the gaming and entertainment landscapes, has garnered intense scrutiny from regulatory bodies worldwide. As the UK regulator signals its willingness to greenlight this monumental deal, it sends ripples throughout the global market, suggesting a significant shift in the industry's dynamics. In this article, we delve into the details of this potential merger, its potential impact on the gaming community, and the broader ramifications for the tech behemoth, Microsoft.
UK Regulator Nears Approval for Microsoft's Revised Activision Blizzard Takeover
The United Kingdom's competition regulator has delivered a promising verdict on Microsoft's revised takeover proposal for Activision Blizzard, signaling a potential green light for the deal. The UK Competition and Markets Authority had previously halted Microsoft's initial $69 billion acquisition bid, expressing concerns about its potential impact on competition in the emerging cloud gaming sector.
In reply, Microsoft put forth a revised takeover proposal that included a provision to transfer cloud rights for existing Activision PC and console games, along with future games published by Activision within the next 15 years, to the French gaming company Ubisoft Entertainment before the acquisition's finalization.
Although the UK regulator retains slight reservations regarding specific aspects of the arrangement concerning the sale of Activision's cloud streaming rights to Ubisoft, Microsoft has proactively presented solutions aimed at mitigating these concerns. The UK authority is currently seeking public input until October 6th on these issues before making a final decision.
Both Microsoft and Activision have welcomed the CMA's preliminary approval, expressing optimism about the deal's future. Microsoft's Vice Chair and President, Brad Smith, noted their commitment to resolving any remaining concerns, while Activision Blizzard CEO Bobby Kotick expressed satisfaction with the proposed solutions.
At the core of the CMA's reservations lies the fear of Microsoft gaining an unfair advantage in the burgeoning cloud gaming market, which offers game streaming through subscription services, potentially eliminating the need for specialized gaming consoles.
Competition lawyer Alex Haffner believes that the recent announcement paves the way for the deal's eventual clearance, despite the two-week window for public comments on the proposed remedies. Haffner also anticipates that the ongoing scrutiny of competition regulators' dealings with "Big Tech" will continue to attract significant attention. The UK regulator's stance has been the most stringent among global authorities reviewing Microsoft's acquisition of Activision Blizzard.
In May, European Union authorities approved the agreement after Microsoft offered concessions that included granting royalty-free licenses to cloud gaming platforms for streaming purchased Activision games—a compromise that the UK's CMA did not accept.
Meanwhile, in the United States, the Federal Trade Commission made efforts to block the acquisition using legal channels. However, a federal judge in San Francisco denied the injunction in July, permitting the acquisition to move forward.
How Microsoft's Potential Acquisition of Activision Blizzard Could Reshape the Gaming Industry
Microsoft's potential acquisition of Activision Blizzard is poised to have a profound impact on competitors in the gaming and tech industry. Here's how this monumental deal could affect key players:
Sony: Sony's PlayStation has been a fierce competitor to Xbox, Microsoft's gaming division. With this acquisition, Microsoft could gain a significant edge in exclusive game titles and content, potentially putting Sony on the defensive. Sony may need to rethink its strategy and partnerships to maintain its competitive position.
Nintendo: Nintendo, known for its unique gaming experiences, may face increased competition in the console market. Microsoft's bolstered portfolio of popular franchises like "Call of Duty" and "World of Warcraft" could draw some gamers away from Nintendo's platforms. Nintendo may need to innovate and release compelling new titles to stay relevant.
Amazon: Amazon's cloud gaming service, Luna, could face intensified competition from Microsoft's expanded cloud gaming offerings. Microsoft's access to Activision Blizzard's IP and expertise could give it a stronger foothold in the cloud gaming market, potentially challenging Amazon's ambitions in this space.
Google: Google's Stadia has struggled to gain traction in the gaming market. Microsoft's acquisition could further solidify its position as a dominant player in cloud gaming, making it even more challenging for Google to compete.
Independent Game Developers: Smaller game developers may face changes in the competitive landscape. Microsoft's vast resources and market reach could mean more opportunities for indie developers to gain exposure and access to a broader audience. However, there might also be concerns about consolidation and competition within the gaming industry.
Electronic Arts (EA): As one of the largest game publishers, EA could face stronger competition from the combined Microsoft-Activision Blizzard entity. Microsoft's expanded portfolio of games could potentially challenge EA's market share and lead to more aggressive strategies in terms of game development and distribution.
Competitors will need to adapt, innovate, and possibly reconsider their strategies to maintain their market positions in the face of this formidable partnership. The gaming community, on the other hand, may benefit from increased competition, potentially leading to more exciting games and innovations in the industry.
By Lucas Bedwell
More content by Lucas Bedwell