It doesn't matter if you are a beginner or a seasoned trader, at one point or another, you have thought about inventing a Forex trading strategy that would operate without any kind of loss for you. Well, we have some good news and some bad news. The good news is that there might some ways to bring your losses to a minimum. The bad news is that no matter how good a trader you become, you will never able to come up with a no loss Forex trading strategy. Trading and markets simply do not work that way and you will have to learn this the hard way if you don't get to learn this now. If you do learn this now you will be on your way to becoming a successful Forex trader much faster than you would have been otherwise.
So what makes up a successful Forex trading strategy that minimizes your losses? Well, there is no single, surefire way to go about trading on the market that would result in you having no losses. The honest answer to this is that you have to come up with the solution yourself. We can only give you the simplest of tools to devising the strategy that might end up being your surefire way to never dealing with loss again. Most of the tools are tips and things ta you need to consider in order to start coming up with a Forex trading strategy with no loss but don't expect to not have at least minimal loss. You will, and it will be okay.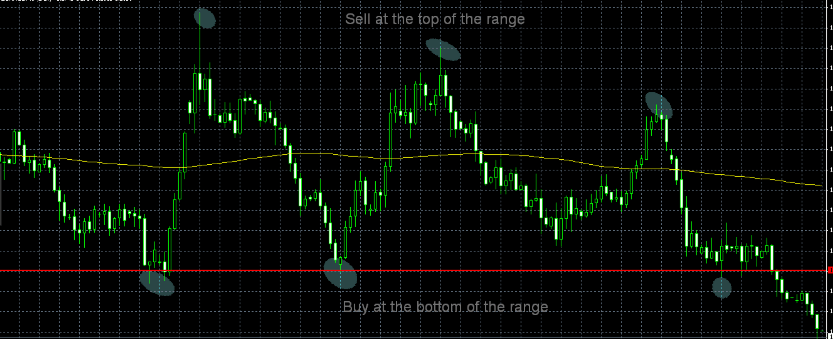 How to come up with a Forex no loss trading strategy
The idea of coming up with a no loss trading strategy Forex wise is one that has been a part of many traders' hopes and dreams for a long time. The ones to hold on to these hopes, most of the time, are the beginners making the mistakes of early their Forex trading careers. Though, there is a way to minimize your losses and start getting a significant income from trading on Forex, though just like with anything else, being successful at this comes with a lot of hard work. Forex trading, in general, takes a lot of dedication and discipline, but the knowledge and instinct you need to develop to start trading successfully is something not available to many people. We are still going to provide you with some nice hits so that, maybe, you can come up with a strategy most fitting your style of trade.
Study up!
I tend to say this a lot to beginner traders, but it also matters to advanced traders as well. Knowing just the basics of Forex trading can be a good thing, but studying up on advanced concepts is very important to be successful. You see, the Forex world, while having some pretty solid fundamentals and basic ideas, also is in constant flux in terms of information and news is constantly updated. If you want to come up with a no loss trading strategy you need to understand what works and what does not. A good review of all the trading strategies available to traders is always in order and can help an advanced or experienced trader explore new options in terms of adopting new strategies for the sake of achieving results.
Another important issue that some traders tend to forget, for one reason or another, is the fact that the most important thing affecting the Forex market on a daily basis is the news constantly coming in and changing the market landscape. Studying up, while meaning learning the basic and advanced concepts, also means keeping yourself always up to date on the current happenings around the world, which might be important to your currency pairs, or the ones you have not even thought about before. A comprehensive update and analysis of the news, on a daily basis, will allow you to start seeing new patterns or make sure the old ones are still working, and adapt your strategies to make them into sure win Forex strategy.
Risk Management
One of the most important skills a Forex trader can learn is that of risk management. Some traders never get to figure this out and only end up learning that they need this skill after losing a significant amount of money. Most of these traders end up losing everything they have and end up having to sell off the real assets they own so that they won't be able to get back into the game or have to alter their lives in ways they never thought they would have to do. While beginners need to learn to avoid the basic risks, advanced market traders should be trading with larger capital and, in turn, should be considering how to manage bigger risks. One of the most important parts of coming up with a Forex strategy with no loss or, if we are realistic, a minimal loss is the ability to manage risks. This type of management will happen day to day, hour to hour, trade to trade and is not an easily acquired skill. Still, it is one that needs to be acquired if you are going to be minimizing your losses and maximizing your income.
Resources
The most important part of all, though, is to learn how to manage your resources correctly. One of the biggest issues you will be facing is to learn how to manage the resources you have available to you. The first thing you need to understand is how to manage your capital – the money you are going to be using to invest in the Forex market. The key word in this situation is diversification. If you want to minimize the risk of losing all of your capital, you need to invest it in safe assets as much as you invest it in risky, high reward ones. This will allow you to achieve a base level of safety that will sometimes feel like Forex zero loss strategy. Now that your capital is safe, you need to start considering what other resources you have. In this case, you also have your trading platform, your brokers and the people you are going to be learning to trade from.
Your trading platform might be customizable, such as in the case of MT4. You will want to add some of the key indicators, such as the RSI and the ADX indicators, to the view of your platform in order to remain constantly aware of trends in the market and where some of the markets are heading. These indicators are like a constant feed of information regarding the market trends and possible market investment opportunities that will allow you to predict changes and adapt your strategies accordingly. This will allow you to minimize risks associated with trading and get as close to a zero loss Forex trading system as possible in terms of live trading.
Finally, see who your teachers and brokers are. Some Forex brokers offer you ways to deal with account managers and highly reliable professionals who will help you trade on the market safer, better and while avoiding a loss as much as possible. Though you should make sure to always cross reference what these people are saying, as some of them may make a mistake every once in a while. Having a large amount of information and opinions will allow you to compare all of what you know to each other and, as a result, act with the trend of the most votes and with the market trend, which will allow you to be protected from certain amounts of risk and get you even closer to the best Forex no-loss strategy humanely possible.
Scam alerts!
While you are out there, looking for the one and only no losing Forex strategy there are also those in the world who would love for you to run upon them. These guys will be more than happy to promise you the world and offer you the one true strategy that will keep you safe from any kind of loss. These people will offer you a variety of options. They might be saying that they are either a Forex broker providing clients with loss insurance or protection, or they might be some people saying they are master traders who will sell you their tools and strategies in exchange for certain amounts of money. Learn to recognize these people and know that they are likely to be scammers. Nobody out there promising you one of the best Forex no-loss strategies can give you any guarantees that they will deliver. Some of the most experienced and well-versed traders in the world will be incurring losses on a daily basis. Scammers might promise you the world, and they will, but they will only be looking to take your cash. The best thing you can do is research any company or person offering you this strategy, looks at their history, reviews and review them, critically, yourself. This way you will know whether they are scammers (which, if they are making unrealistic promises, will be).
Remember: no such things as a zero loss forex trading system
Even the most successful Forex traders have suffered losses and they have been bigger than you could imagine. This is why when trying to learn how to trade Forex without loss, you are making a huge mistake. What you have to be doing is taking the losses that you incur in stride, and learning from them. Eventually, after spending enough time losing and enough time winning, you will have acquired skills necessary to avoid losses and try to incur as few of them as possible. Once you can take a loss without losing your mind over them, you will be able to learn from your mistakes and realize what you can do better. Which will eventually lead to minimized losses?