German FinTech Finanzguru Receives Investment from PayPal Ventures to Expand in Europe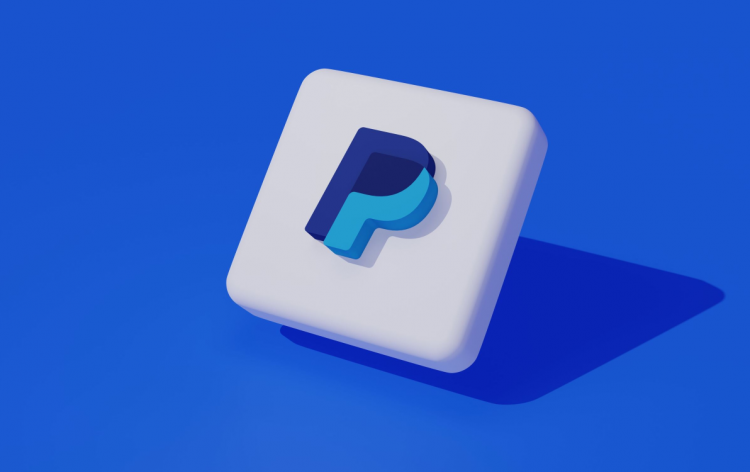 PayPal Ventures, the venture capital arm of online payments giant PayPal, has announced its latest investment in the German FinTech Finanzguru. The investment marks PayPal Ventures' first in Germany and comes as part of a broader effort to expand its presence in the European market.
Finanzguru, which was founded in 2019, offers a personal finance management app that helps users manage their finances across multiple accounts and provides personalized insights to help users save money. The app also offers users the ability to compare and switch insurance providers and energy suppliers, helping to reduce monthly bills.
The investment from PayPal Ventures will help Finanzguru continue its expansion across Europe, as well as enhance its product offerings and customer experience. The investment also highlights the growing interest and investment in the German FinTech market, which has seen significant growth in recent years.
Overall, this investment from PayPal Ventures is a positive sign for both Finanzguru and the German FinTech industry as a whole, demonstrating the potential for continued growth and innovation in the sector.
How Successful Paypal Is?
PayPal is one of the largest online payment systems in the world and has enjoyed a significant level of success since its founding in 1998. As of 2021, the company had over 400 million active user accounts in over 200 markets worldwide and processed over $936 billion in payment volume. In addition to its core payment processing services, PayPal has also expanded into other areas, including digital wallets and merchant services.
One of PayPal's key strengths is its brand recognition and reputation. The company has established itself as a trusted and reliable payment provider, which has helped to attract and retain users. PayPal also benefits from its large and diverse user base, which includes both consumers and businesses.
Another competitive advantage of PayPal is its strong focus on innovation and technology. The company has invested heavily in developing new payment solutions, such as its One Touch and Venmo services, which have helped to differentiate it from competitors. PayPal has also made strategic acquisitions, such as its purchase of online payment platform Braintree, which has helped to expand its capabilities and reach new markets.
However, PayPal also faces a number of challenges and weaknesses.  Definitely, one of the major challenges is competitiveness which increases pressure on the company. Another weakness is the potential for security breaches and fraud, which can erode user trust and damage the company's reputation. PayPal has invested heavily in security measures and fraud prevention, but it remains vulnerable to new and evolving threats.
Overall, PayPal's success and performance on the market have been strong, with the company continuing to grow and expand its reach.
More about the German Fintech
Finanzguru is a German FinTech startup that offers a personal finance management app. The app helps users manage their finances across multiple accounts and provides personalized insights to help users save money. It also allows users to compare and switch insurance providers and energy suppliers, helping to reduce monthly bills.
The app is tailored to the unique needs of German consumers and offers features that are not available in other personal finance management apps.
Another advantage is the app's user-friendly design and intuitive interface. The app has a very simple structure and it makes it simple to use for every type of customer. This has helped to make the app accessible to a wide range of users, including those who may not have used other financial apps before.
When it comes to challenges, one of the main pressure is the highly competitive market. There are many other apps and services that offer similar features, which can make it difficult for Finanzguru to stand out and attract new users.
Another weakness is the company's relatively short track record. The company operates since 2019, so they are still new to becoming leading in the market.  Overall, Finanzguru has shown promising growth and has attracted the attention of investors such as PayPal Ventures. The company's focus on the German market and user-friendly app design are clear advantages, but it will need to continue to innovate and differentiate itself from competitors to remain successful in the long term.
German FinTech Finanzguru Secures Funding from PayPal Ventures
Finanzguru, a financial advisor based in Frankfurt, has raised €13m in funding with participation from SCOR Ventures, PayPal Ventures, Deutsche Bank, VR Ventures, Venture Stars, Hannover Digital Investments,  and former Postbank CEO Frank Strauss. Initially launched as a multi-banking app in 2018, Finanzguru has evolved into an autonomous platform that enables customers to manage all their banking accounts and contracts. The platform now provides unbiased recommendations on financial and insurance products through digital analysis of customers' banking data, which can be accessed through phone or video chat.
Finanzguru has more than 1.5 million registered users, and over 100,000 of its users have already utilized its brokerage services to buy financial and insurance products. The funding will be used to accelerate profitable growth in Germany and expand its product platform. Finanzguru co-founders Benjamin Michel and Alexander Michael expressed their excitement at the new investment, adding that they would continue to drive growth with the support of two new high-profile investors.
By Lucas Bedwell
More content by Lucas Bedwell