Time for a small update about the Gold, which was previously mentioned here on the 12th of October, when the price was surging and we were getting a fresh buy signal. This is what we wrote back then:
"That gives us a proper buy signal. As for now, we may experience a small pull-back, which would be typical but in the mid-term, we should see gold much higher than today. "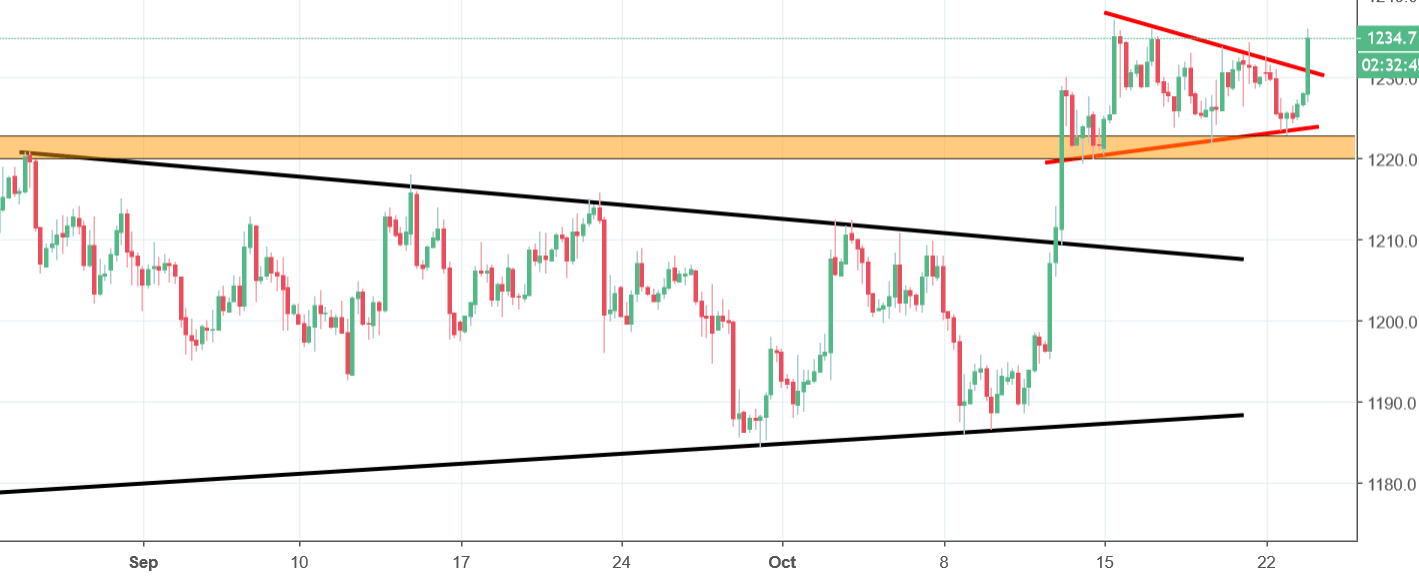 This is precisely what happened. We got a small pull back, which tested the recent resistance as a closest support (orange). Then, the price created a trend continuation pattern – a pennant (red lines), which resulted with the breakout of the upper line of this pattern. Actually, the breakout is happening now, as we speak, so the signal to go long is as fresh as the morning bread. The positive approach will be cancelled, when the price will comeback below the orange line, which as for now, is less likely to happen.