In this piece, we need to update the situation on Gold as yesterday, the price made a significant turn. Previously, we talked about the XAU on the 28th of September and we were bearish, as the price was breaking the lower line of the correction:
"We can see that the bearish momentum is quite high and the breakout looks legitimate. Sell signal will be cancelled when the price will come back above the red line but that is less probable at the moment. "
In our analysis, we always try to show you a good entry point but in the same time, a place where you should exit the position. That is a useful thing especially in this case. Gold reversed, broke the line mentioned above and came back inside of this formation. That creates us a false breakout, which should result in a further rise.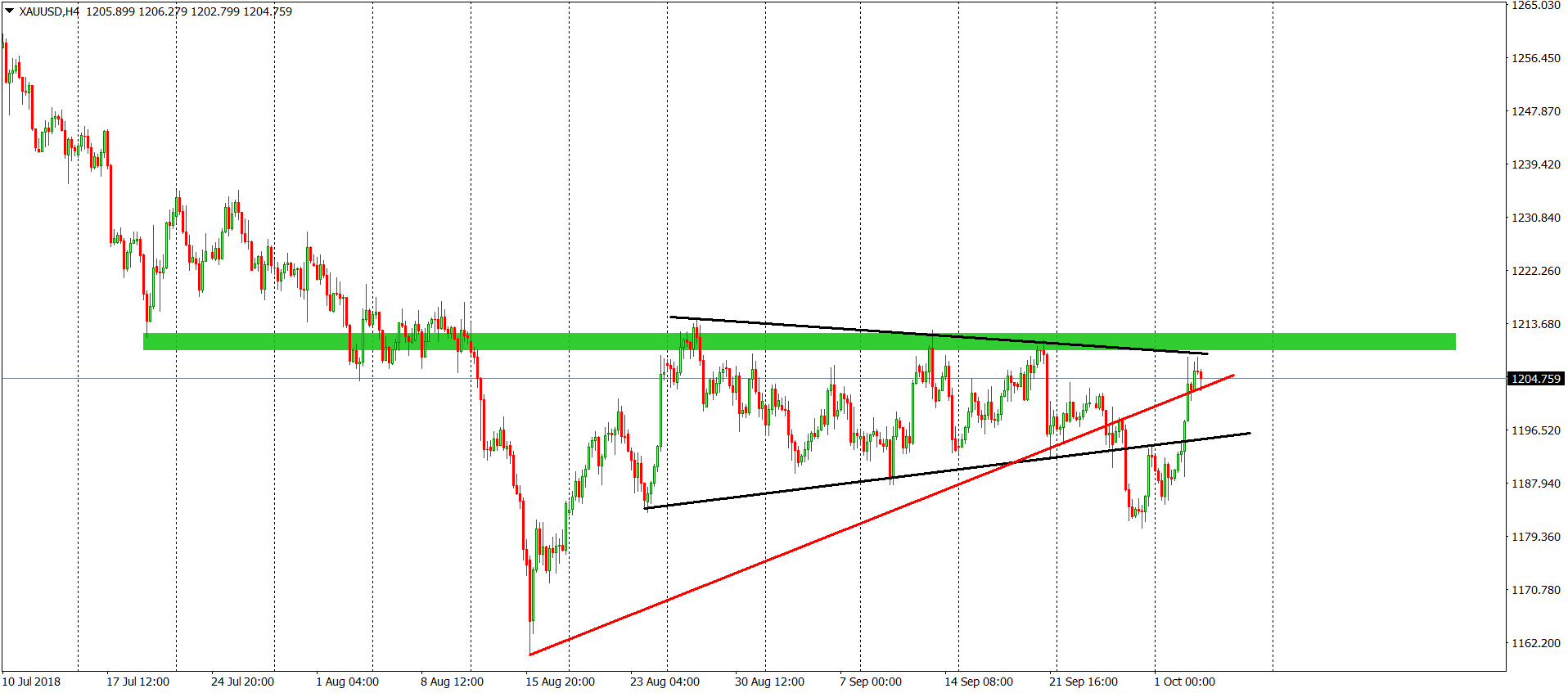 Situation here is very interesting. USD is much stronger worldwide but it does not affect the precious metals, which in theory should go down. It may indicate that there is a shift on the market and that the precious metals are entering the bullish trend. Buying now is not the best idea though. We are below the green resistance. Only the price losing above that line will be a proper signal to buy.