Now, time for Silver, previously mentioned on this portal on the 13th of September. Back then, the price was locked in the sideways trend but we say a possibility for a bullish reversal. Well, we even mentioned that in the topic. That is how we concluded the previous piece:
"As long, as the price stays below the blue area, sellers still can have hope for the new mid-term lows. In my opinion, the upswing towards the red down trendline is highly probable. "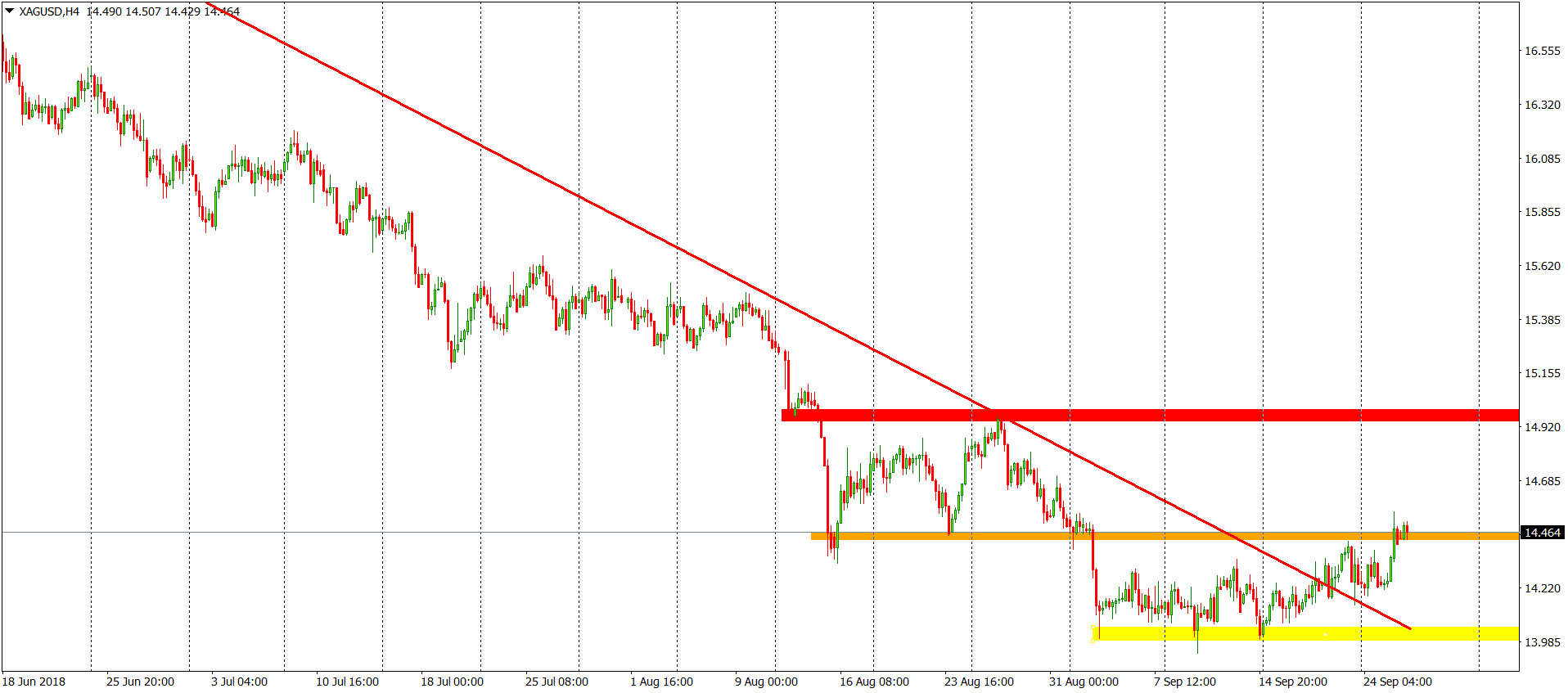 Yes, the upswing happened, the down trendline was tested and broken. In theory, that should have triggered a strong buy signal but the price was rather crawling. Anyway, a bit more optimism can be seen now because XAG ended the very boring sideways trend marked with yellow and orange lines. Breakout to the upside can bring a bullish momentum here and can be directly responsible for a future rise.
Do not take that for granted though. Silver alone will go nowhere. We need a support from Gold,, which is still crawling. Technically, as long as we stay above the orange area, the buy signal is on. Comeback below will trigger the sell signal coming from the false breakout pattern.