Trading made easy. That what we are doing here. Everything, to make Your experience with crypto simple and profitable. To give you another proof of that, let's look on the 0x and our last analysis of this coin, written on the 1st of June. That is what we wrote there:
"It is simple. Breakout of two resistances, so the price climbing above the 1.5 USD, should trigger us a buy signal. On the other hand, price dropping below the 1.01 USD will be a negative factor and will give us a sell signal. "
The price DID NOT break the 1.5 USD and DID break the 1.01 USD (orange). Now we are on the 0.58 USD and still aiming lower. That is the beauty of the price action. When something happens, you do this, when something else happens, you do the opposite thing. You do not have to predict or make any forecasts. You just patiently wait and trade what the price is telling you to do. You got to love this game.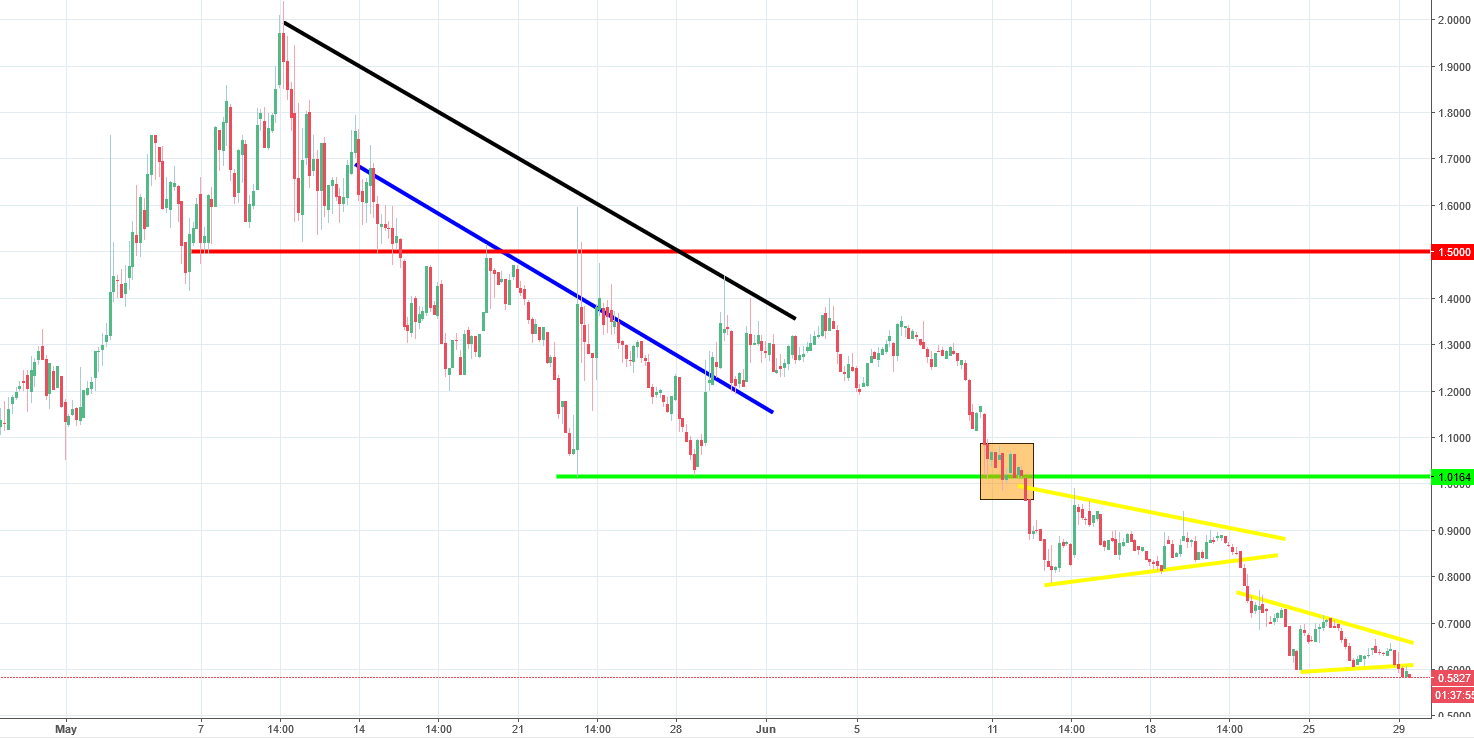 What is going to happen now?
We just broke the lower line of the pennant (yellow lines), which triggers us a sell signal. Short positions will be denied, when the price will come back above the 0.7 USD, which for now is less likely to happen. Why 0.7 USD? Cause getting there will deny the pennant, simple is that.