Wednesday starts for us with the analysis of the 0x. Why we chose this instrument? The reason can be one: it is the best crypto on the market today. As for now, we are up 10% but there were times that we were even 20% higher. Previously, we talked about the 0x on the 26th of September and we were bearish:
"The last one is still active but according to the technical analysis, we are expecting a breakout to the downside. "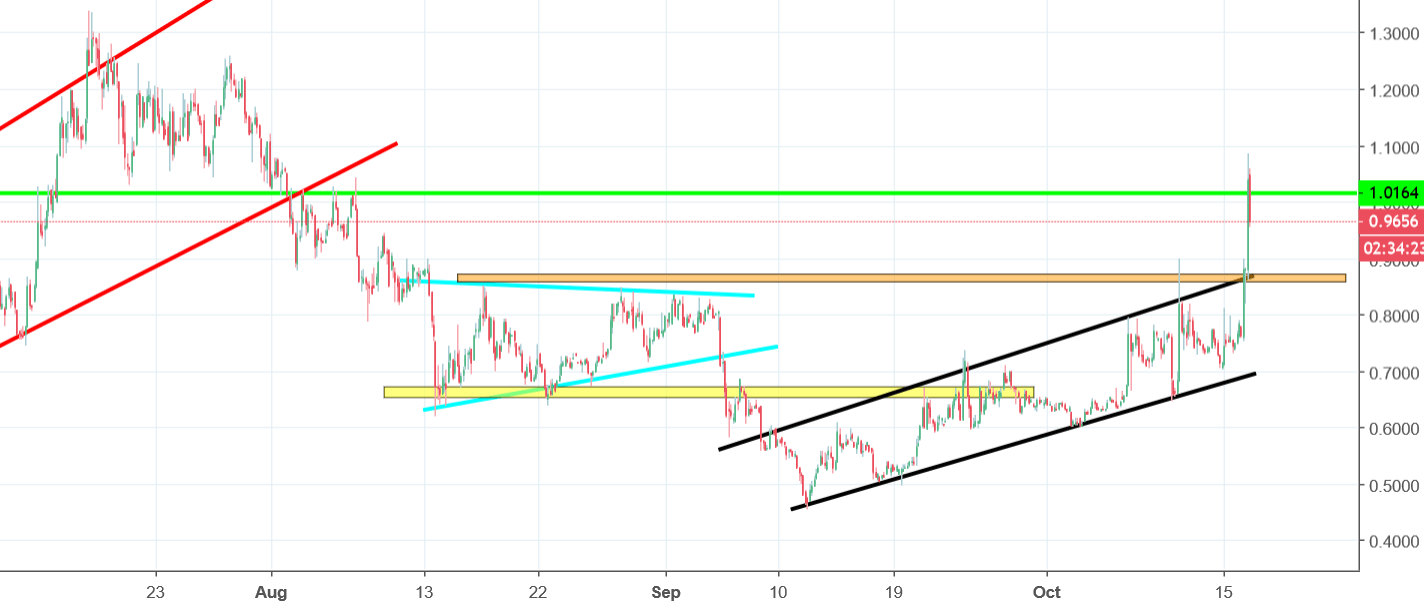 The price did not break the lower line of the flag formation and went higher so the bearish breakout, that we were expecting, did not happen. That changed the price action into a bullish one. The first signs of a bullish strength were seen yesterday, when the price broke the upper line of the flag and the horizontal resistance on the 0.87 USD (orange). From the technical point of view, that gives us a buy signal. Today, we just have the continuation of this movement. The price reached the horizontal resistance on the 1.01 USD (green) and the first reaction there is a bounce. That may be the invitation for a bearish correction but the main sentiment remains positive, which is quite rare for the crypto market nowadays.