Now, aealf, which was previously mentioned on the 28th of June. Coin costed 0.53 USD and we were inside of a bearish formation, bouncing from the down trendline. In this case, there should be no surprise that we were negative:
"Fresh sell signal will be triggered, when the price will break the lower line of the flag. That scenario is more probable so that is our current outlook on the aelf. The sell signal will be denied when the price will break the red line, which for now is less likely to happen. "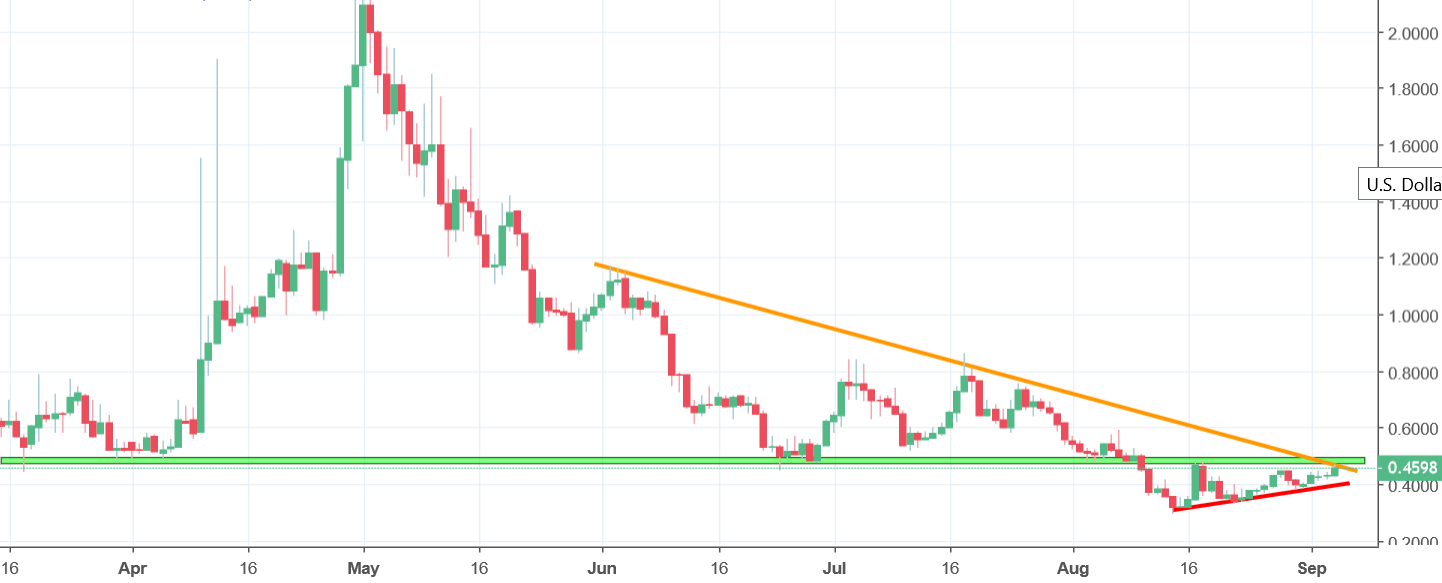 Situation here is similar to this one on the Enjin. Generally, yes, the price went down and made new long-term lows but first, we went a bit higher. Shortly after our analysis was written, the price bounced from the horizontal support on the 0.49 USD and went up. After this, ELF made a head and shoulders pattern and went vastly lower reaching 0.29 USD in the middle of August.
Currently, we are in a bullish correction mode and only today, the price is almost 6% higher. The thing is that we are still below the green resistance. As long, as the price will stay below this line, the sentiment will remain negative.