Friday starts for us with the analysis of the aelf, which was previously mentioned here on the 4th of September. Back in that days, the price was going up around 6% but we were sceptical,indicating that there was no buy signal yet. This is what we wrote:
"Currently, we are in a bullish correction mode and only today, the price is almost 6% higher. The thing is that we are still below the green resistance. As long, as the price will stay below this line, the sentiment will remain negative. "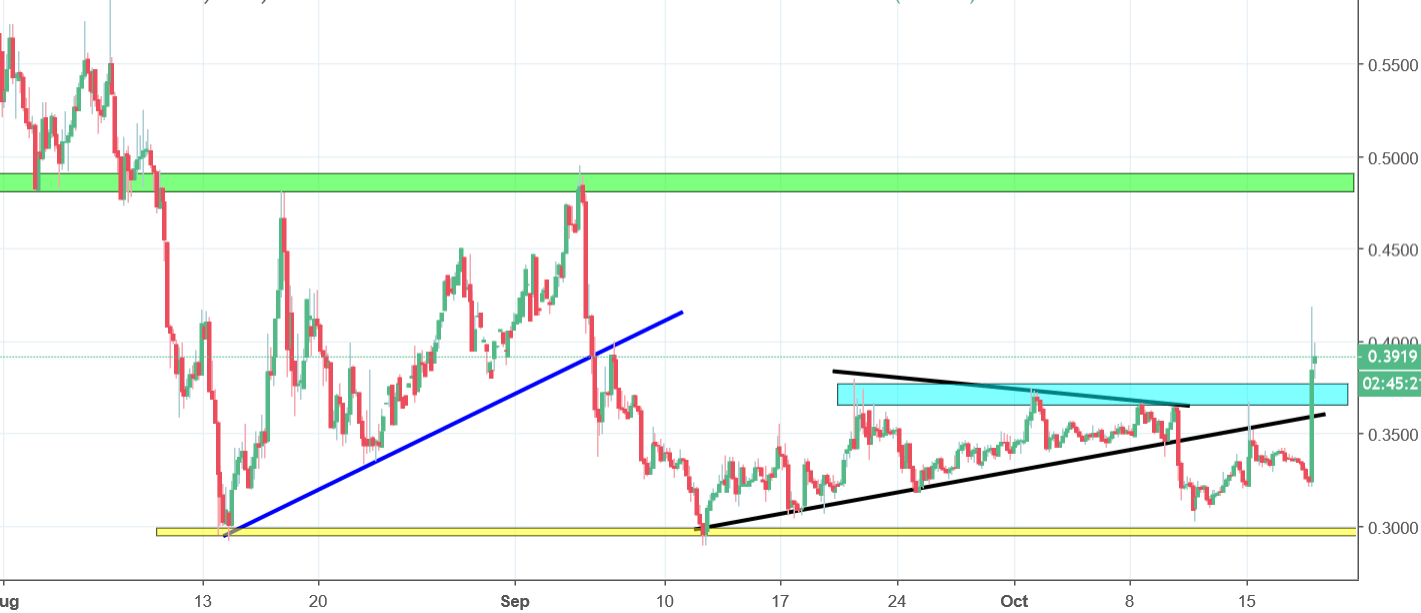 Now look at the chart and tell me how good is that?! After those words were written, the price went down and made new mid-term lows on the 12th of September. The reason why we are writing about the aelf is not that we want to brag about how great our analysis was but this crypto is today up around 16%. Does that change the sentiment? A little, yes. Aelf bounced from the yellow support and is now breaking the blue one. Once the price will close the day above the blue support we should get a buy signal with the first target on the green area. In case that the buyers will fail to do that, we should see another test of the yellow zone.