In our predictions we are almost always right. Especially on crypto. Wednesday starts for us with a piece about the Aeternity, which was previously mentioned here in the middle of September, when the price was around 1 USD. We were bullish because of this:
"Friday, brings us a 10% upswing and the breakout of the major down trendline. That can be optimistic and can initiate us a mid-term bullish correction. As long as the price stays above the lows from today, the sentiment is positive. "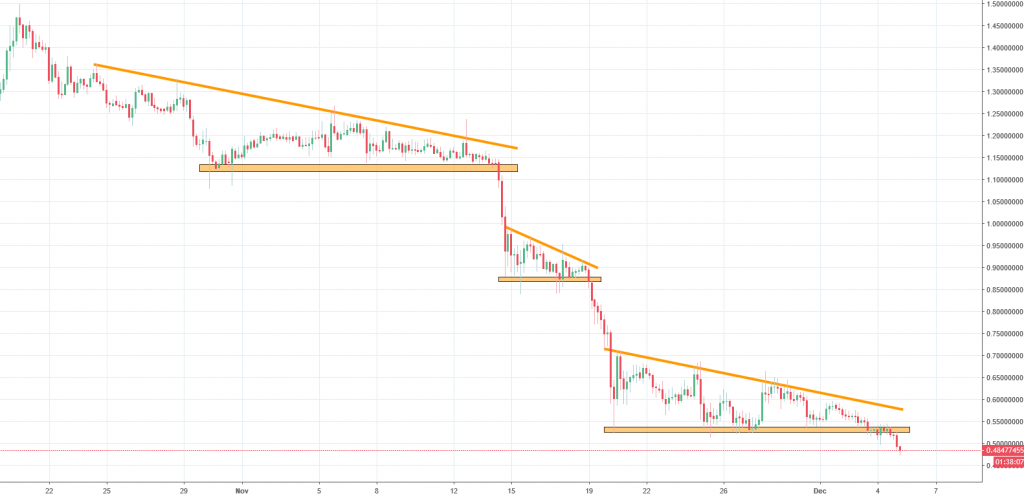 Now we are on the 0.48 USD. Wait a minute…did I just said that we are almost always right? Yes, we were this time too. After the previous piece was written, the price went 50% higher setting local tops on the 20th of October! Since that, we have a drop but if You managed your position right, you should be out of the trade with some fat profits long time ago!
Recent price movements are really very technical! The price made three descending triangles in a row (orange)! Those pattern are very reliable and actually, you can clearly see why. The breakout from the most recent one is still fresh so we have a big bearish potential here. Our view is negative.