Now, the small update about the AION, which was previously mentioned on the 21st of August. Back in that day, the price was around 7% higher, today, we are almost 7% lower. One thing did not change though – our long-term negative sentiment for this instrument. In our previous piece, we wrote this:
"Today, AION is up almost 7% but the situation is still negative. Yes, we broke the down trendline (red) but this alone is not enough to trigger a sell signal, especially that we are still below two important resistances: 0.57 USD (blue) and 0.8 (yellow). As long as we stay below those two, the sentiment is negative. "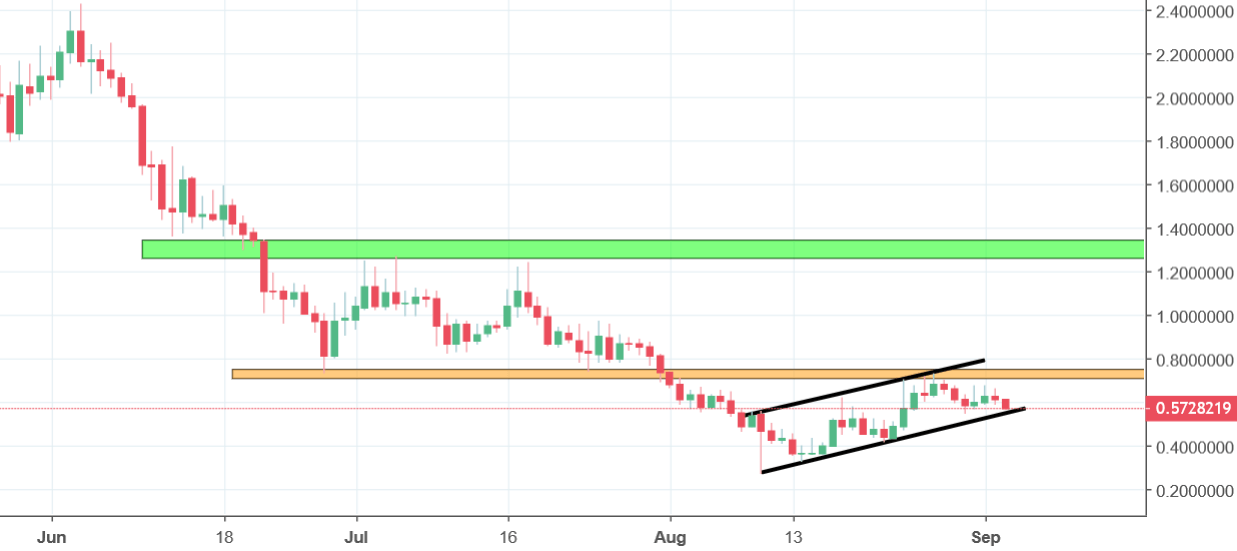 Although after those words were written, the price went slightly higher, it does not mean that our analysis was wrong. AION is still below major resistance and in the same time, is forming a negative pattern – a flag (black lines), which is promoting a further drop. What is more, none of those two resistances were broken. Actually, one was tested (0.75 USD) and brought us a bounce, which in this case, is an additional bearish factor. Proper sell signal will be triggered, when the price will break the lower black line. Chances for that are quite big.