Tuesday starts with the analysis of the AION, which was previously mentioned by us on the 12th of July. Back in that day, we were bearish and we highlighted the importance of the resistance on the psychological barrier of 1 USD:
"Currently, this line (green) is a resistance and as long as we stay below, the sentiment is negative. "
In the long-term, that worked out pretty well because in August, the price dropped even below 0.3 USD! In the meantime, we had a small bullish episode but the upswing was stopped relatively fast and did not change the overall negative sentiment.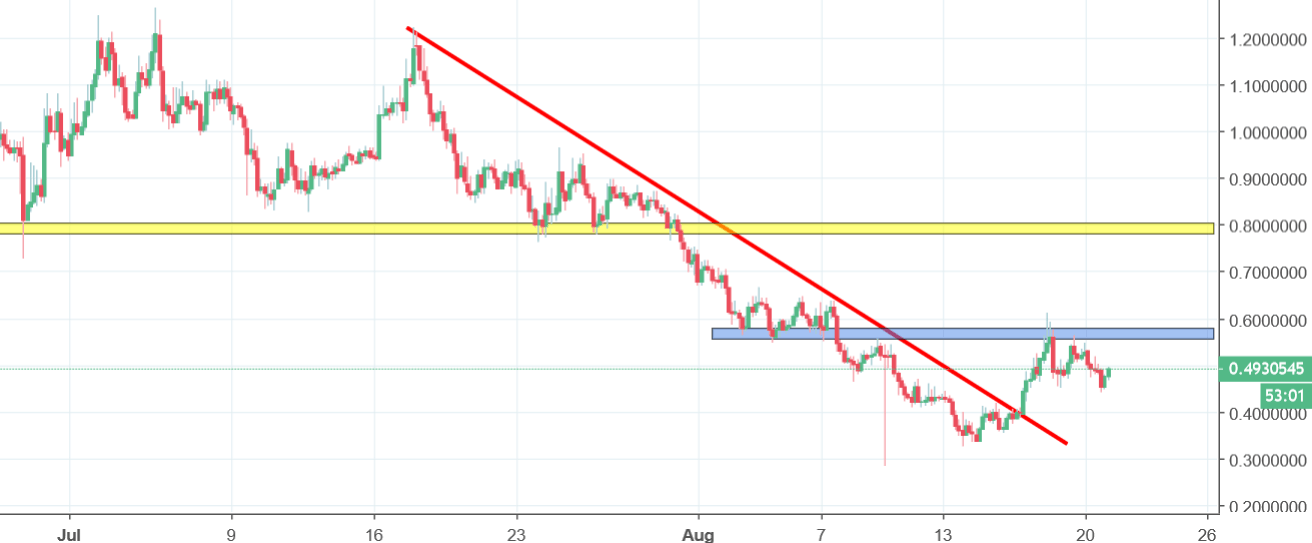 Today, AION is up almost 7% but the situation is still negative. Yes, we broke the down trendline (red) but this alone is not enough to trigger a sell signal, especially that we are still below two important resistances: 0.57 USD (blue) and 0.8 (yellow). As long as we stay below those two, the sentiment is negative.