Last altcoin of the day is Ardor. Mentioned by us on the 18th of July, straight after an impressive upswing. It is hard to be negative, when the price is surging but we were cautious and were seeing a high chances for a bearish correction:
"Sentiment is positive but most probably, we will witness a bearish correction first. Some of the traders will try to take profits now but most probably, the upswing will continue, at least in the mid-term. "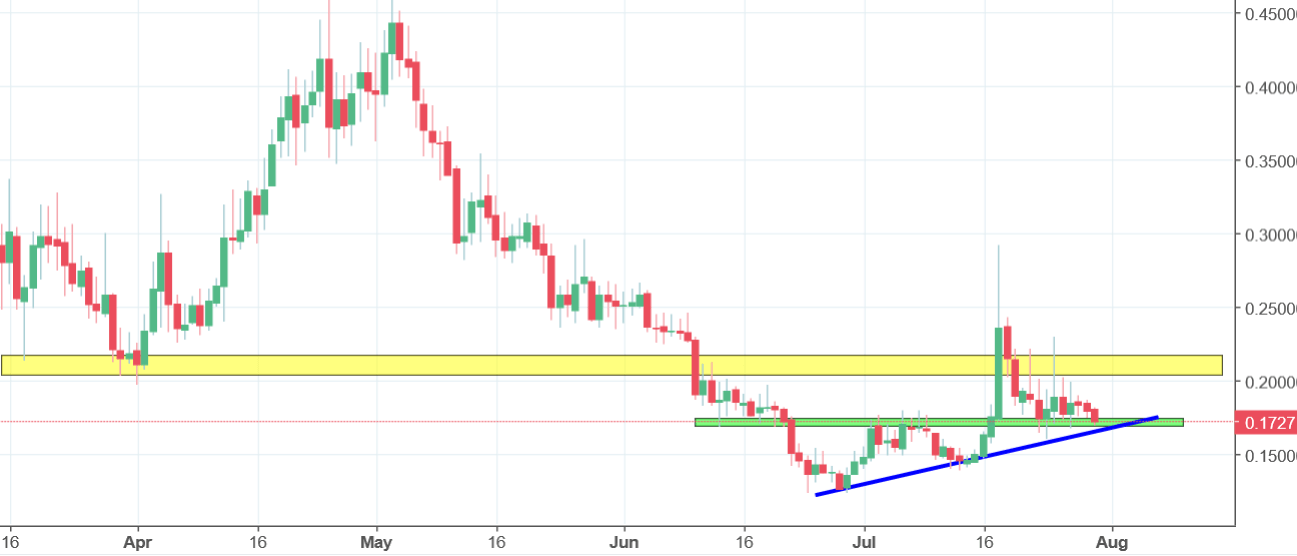 We were right, the correction came straight away. The upswing from the 18th of July is entirely wiped out, so the buy signal is cancelled. The fact that the price bounced from the yellow area is a definitive mood killer here and opens us a way towards new lows.
In the mid-term, we still have two supports left. First one is the horizontal support on the green area and the dynamic support (blue), which is connecting recent higher lows. Once this one will be broken, we will get a proper sell signal with the potential target on the lows from the end of June.