Last token of the day is Ardor. It was previously analysed by us on the 30th of May and we were not optimistic about the future of this coin. Back in that day, we said:
"The closest target for now are recent lows around the 0.24 USD but we assume that it may not be the end of the bearish sentiment. The sell signal will be denied, once the price will break the resistance on the 0.34 USD but this is currently less likely to happen. "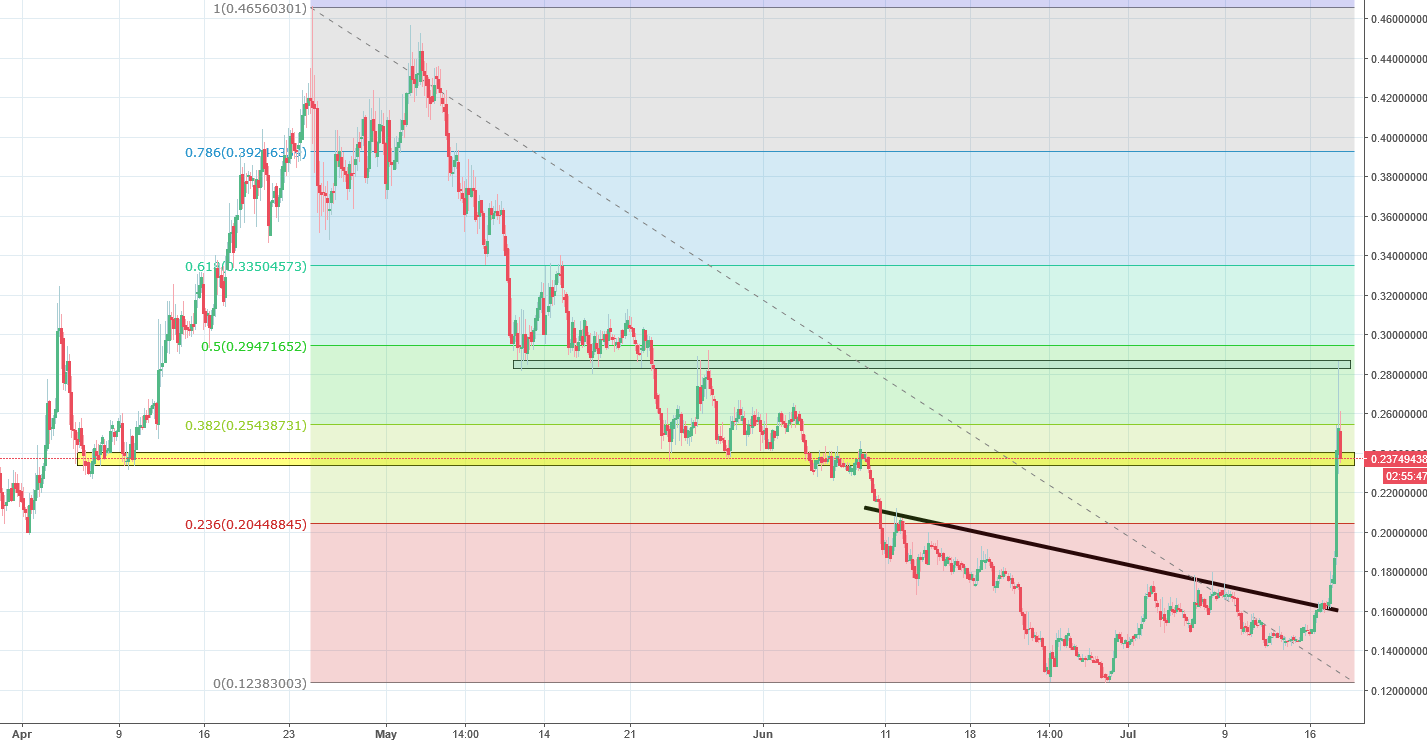 0.24 USD was reached very fast. We said that we can go more than that and we did. After breaking the support on the 0.24 USD (yellow), the price dropped like a rock and at the end of the June, reached the lows on the 0.12 USD. That is a 50% loss in value, nice!
After this, ARDR created an inverse head and shoulders pattern and went higher. The neckline of this formation was broken yesterday and the price went mad. Crypto hodlers have their party today as the price is going up more than 30% ! In addition to that, we broke the 0.24 USD resistance and now, test it as a support. Sentiment is positive but most probably, we will witness a bearish correction first. Some of the traders will try to take profits now but most probably, the upswing will continue, at least in the mid-term.