We start Wednesday with the analysis of Ark, which today is one of the best cryptos on the market with around 8% rise. Does that mean that we do have a buy signal here? Not really. This piece is actually written to warn you about this instrument. Actually, it is also written to brag how great was our previous piece about this instrument 😉 This is what we wrote about Ark on the 21st of November, when the coin was going 10% higher:
"It seems that the current upswing is just a correction of the recent decline. Correction should not go above the green resistance. Our mid-term sentiment here remains negative. "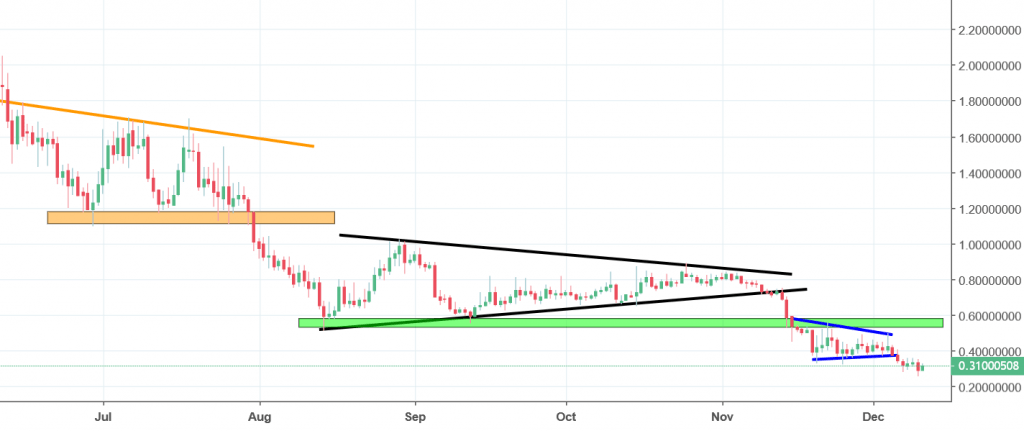 As expected, we did not manage to break the green resistance. In the meantime, the price created a symmetric triangle pattern (black lines) and went lower. Yesterday, we managed to set new long-term lows slightly above the 0.25 USD. The movement from today is just a take profit kind of action and cannot be considered as a reversal. Attempt or anything. Our outlook on this coin remains negative and we do not see here any buying opportunity, despite today's rise.