Now, the Basic Attention Token, which previously was analysed on the 16th of July, when the price was around the 0.38 USD. Our view back then was bullish and was based on the fact that the BAT was breaking a major resistance:
"Price closing a day above the black resistance will be a very strong buy signal and if that will happen, most probably we will see an attack on the highs from the beginning of May. "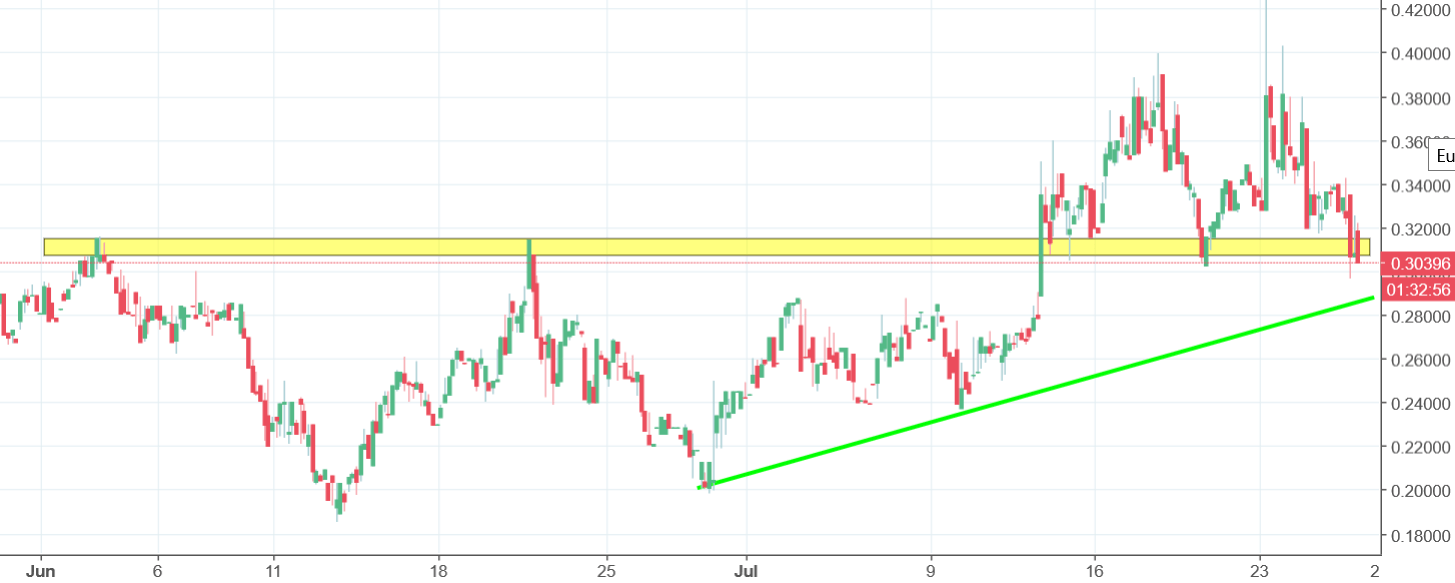 BAT eventually broke this resistance and aimed the highs from May, which were slightly above the 0.5 USD. We did not get there though. It was a good call but the maximum here was reached on the 23rd of July, when the price touched 0.43 USD. From the technical point of view, that was a second top in the double top formation, which is actually bearish.
Currently, the price is on the neckline of this formation (yellow area) and is very close to trigger a major sell signal. For that, we need to see the BAT closing a day below the yellow area. With the current setup, this scenario is very likely to happen.