The first piece of the day was about the Cardano, where our prediction from the previous piece was spot on. We will not change this tradition and now, we will analyse the Binance Coin, where also our previous work did great. The last time, when we analysed the Binance Coin was the 12th of April and we said that:
"The situation is bullish […] As we can see, so far, so good. "
and
"To be super optimistic about this coin, there is just one thing missing here. It would be great to see the breakout of the 14 USD resistance (black), which stopped the price at the end of March and the beginning of April. That breakout is very possible and should open us a way towards the new highs. "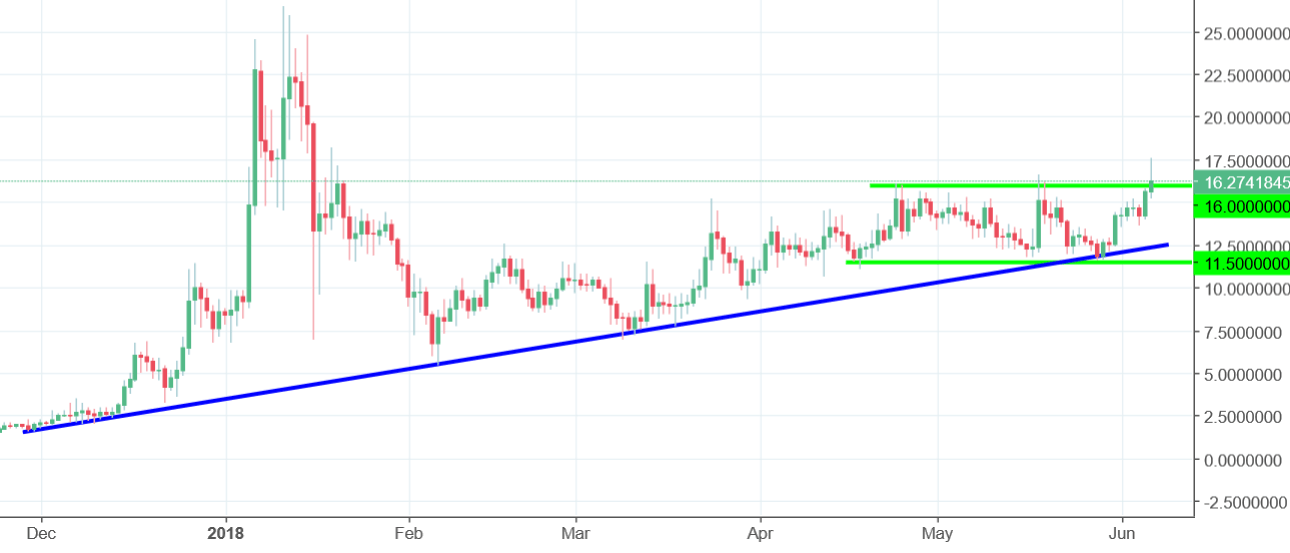 We did break this resistance and we did make new mid-term highs. Actually, we are making new long-term highs (since January) right now! From the technical point of view, the current upswing, is caused by the bullish breakout from the rectangle pattern (green lines) and the last bounce from the major up trendline (blue).
As long as we stay above the blue line we do have a positive sentiment here. Binance Coin is in a good shape and in the next few days, should continue to climb higher.