The first crypto of the day will be the Bitcoin. From time to time we need to check what is happening with the father of all the altcoins in the world. The last time we talked about the Bitcoin on the 4th of May and in the short-term, we were bearish:
"The upswing was looking strong at the very beginning but the price stopped on the 9800 USD resistance (blue). The bounce from the blue level gives us a short-term sell signal "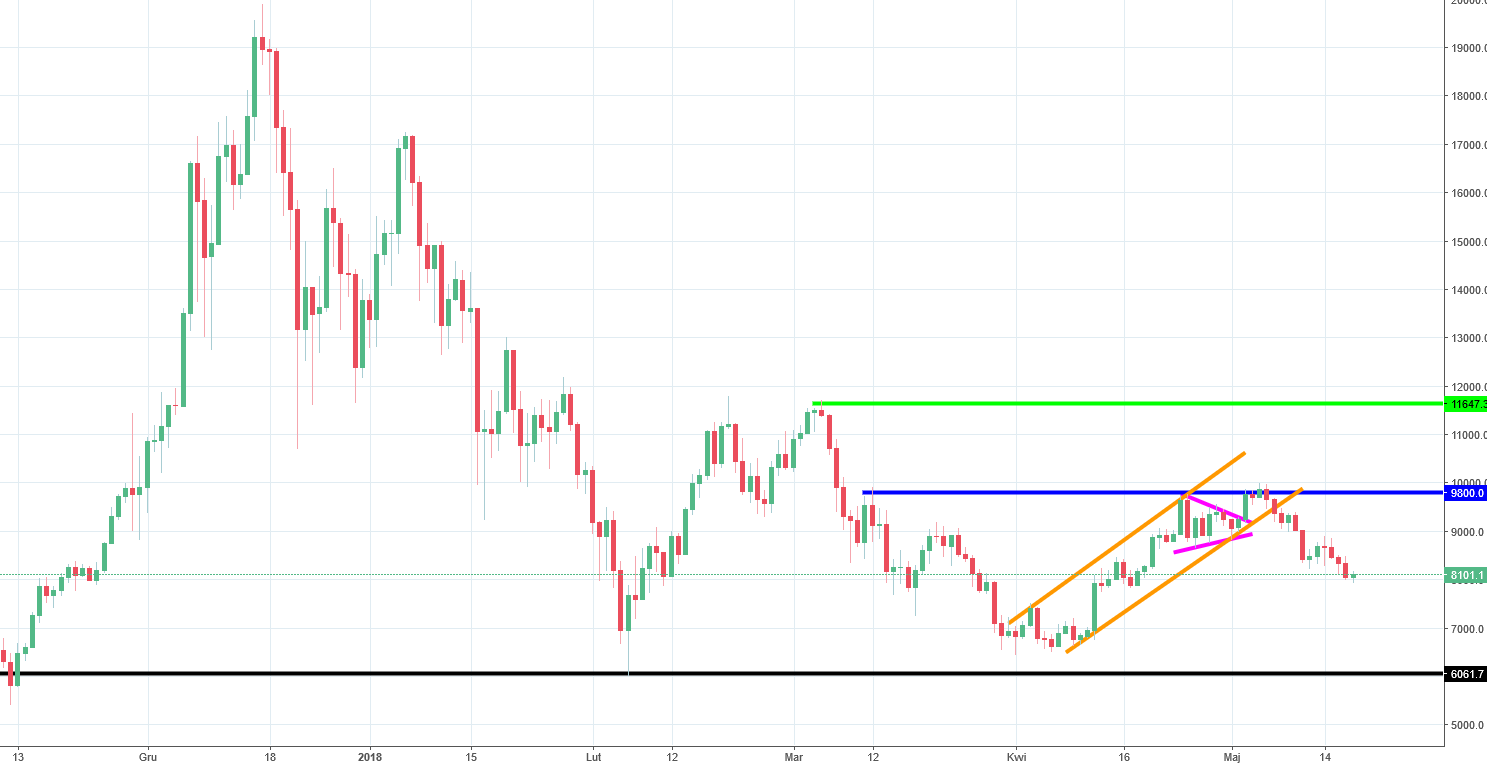 That was a good call, exceeding even our predictions. What happened was, that the price indeed bounced from this level but the drop was extended in time and did not happen only in the short-term. It is being continued till now. The price dropped from the 9800 USD to the 8070 USD seen currently on the screens. Apart from the pennant (pink lines) mentioned in the last analysis, we also got the flag (orange lines), which is a negative factor. The sell signal from the flag is already active as we broke the lower line of this pattern.
As for the current target we have to come back to the downside. Few weeks ago, the movement towards the 11k USD (green) was more probable but with the recent price swings, we expect the BTC to aim the support on the 6000 USD (black) again.