Last analysis of the day is the almighty Bitcoin. BTC is the driver of all the movements on the crypto market. 19th of July – that is the last time, when we were talking about this coin. The price was around the 7300 USD and we were bullish saying this:
"Currently, we do have a small bearish correction but the buy signal is still on and we should be still aiming higher. First potential target is on the 7900 USD (green) "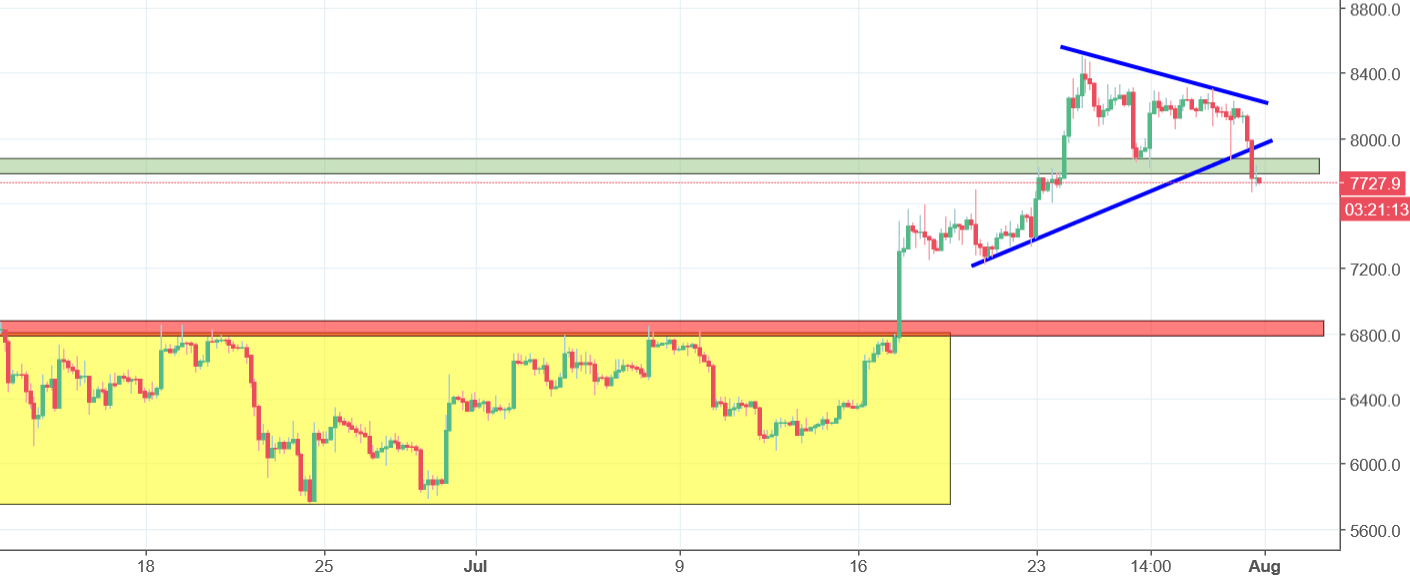 The target mentioned above was reached relatively easy. BTC climbed even higher but now, the optimism is gone. The price created a pennant pattern (blue), which failed to work as a trend continuation pattern. Instead of an anticipated upswing, the price broke the lower line of the pennant and went lower. Today, the 7900 USD was challenged for the third time as a support but this time, buyers surrendered. BTC managed to drop below this line, which is a significant sell signal.
The closest aim for now is the support on the 6800 USD. That is the neckline of the inverse head and shoulders formation, which was an initiator of the most recent upswing. Chances that we will get there are very high.