Last time, we analysed Bitcoin on Monday and our view was bearish. Let us see what is the situation on this instrument right now.
As expected, the price of the BTC is trading lower and we still do not have any bullish signals. Most recently, the technical sell signal, was additionally supported by the fundamental factors. Google announced that it will soon ban all online advertisements promoting cryptos or ICOs (Initial Coin Offerings). The ban is about to start in June and will also cover other 'speculative financial instruments'.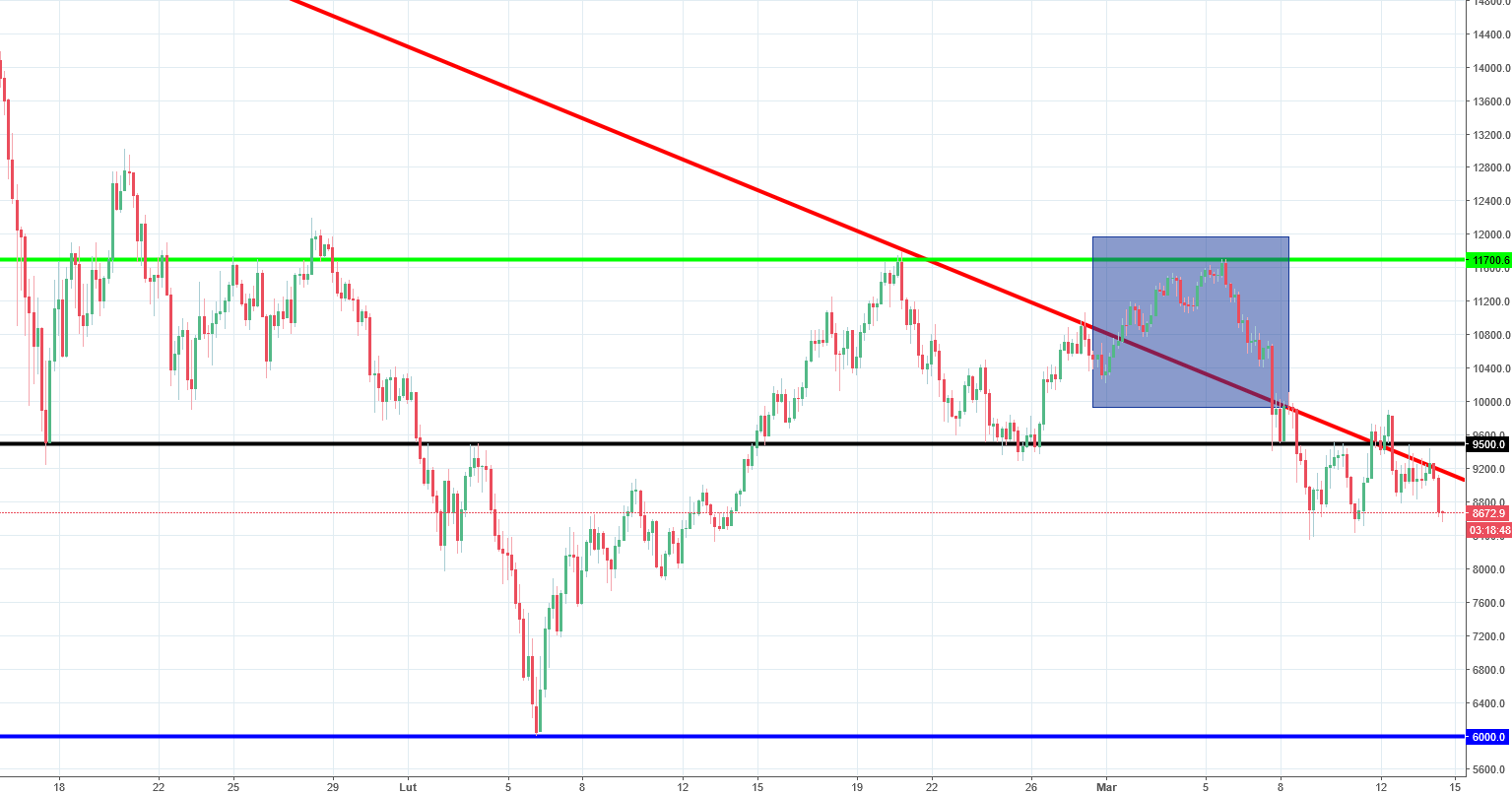 No wonder that almost all major cryptos are going down today. Last time, we showed BTC on the daily chart. Here, you can see the H4 one, where we can see better the false breakout pattern (grey) above the down trendline (red). This is one of the main price action factor that is responsible for the current drop.
Do we change our prediction?
Not really, the aim stays the same – 6000 USD (blue). As long as we stay below the 9500 USD (black), that is the most probable scenario.