Positive sentiment can be also seen on the 'father of all altcoins' – the almighty Bitcoin. Our last piece about the BTC was written on the 4th of April, when we were around the 7350 USD. We saw a ray of hope there but it was not very convincing for us, so the overall sentiment stayed bearish.
"Ray of hope? Not really, at least not yet. From the local lows, till now, the price climbed just 1000 USD higher. We broke the local horizontal resistance on the 7200 USD (red) but we are still under the recent down trendline (purple). Our outlook on the Bitcoin, stays the same – our target is still on the 6000 USD."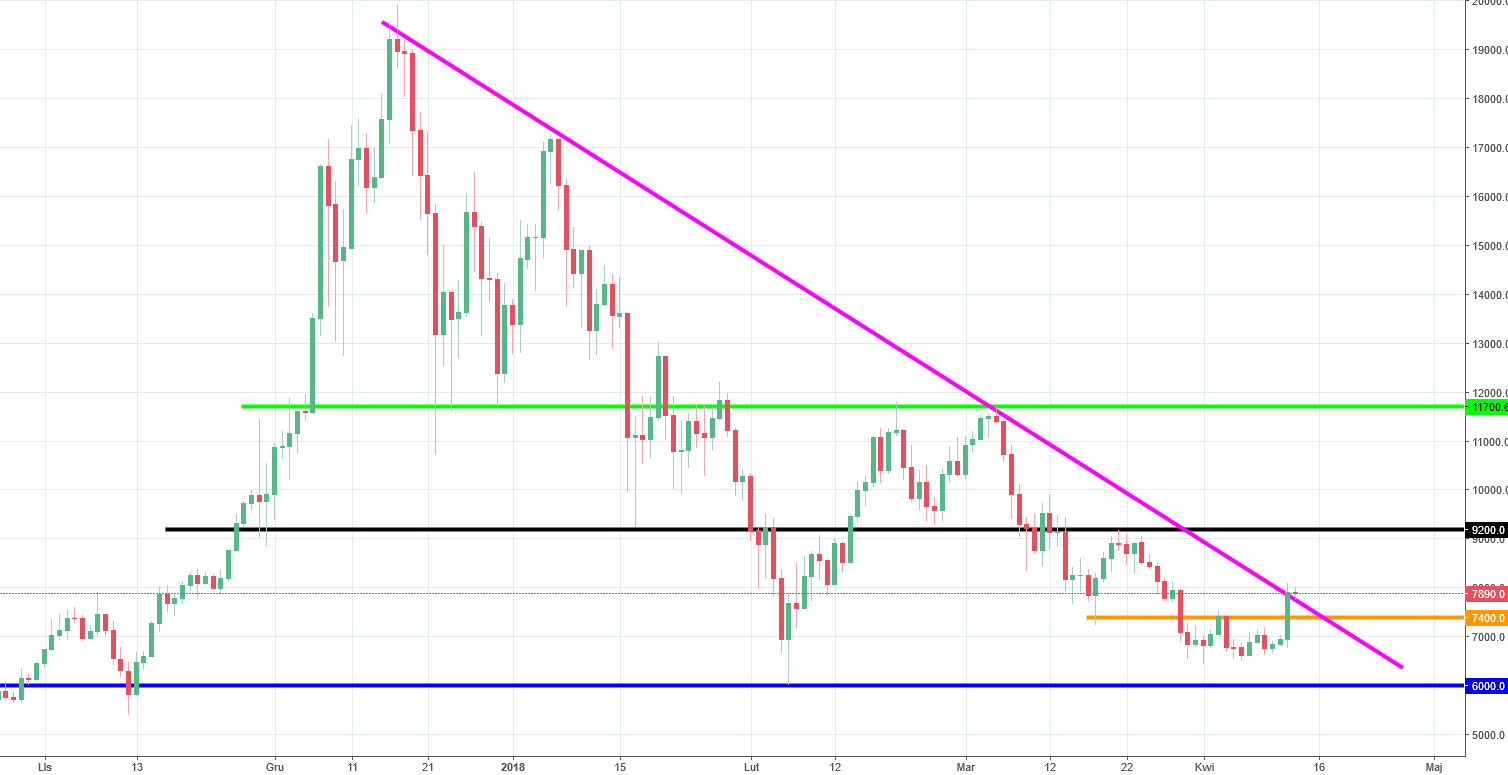 The price went down and reached the local lows on the 6500 USD. Just 500 USD from our target… It looks like this area will remain safe for now. Yesterday, the whole crypto market had a very good session. Almost all coins were on the green side of the market. BTC broke the 7400 USD resistance (orange) and went significantly higher. Currently, we see almost 7900 USD on the screen but I guess that the buyers have appetite for much more. The current target is the black line on the 9200 USD.
On more thing. We are now having an attempt to break the long-term down trendline (pink). If that will finish with a bullish success, we may see a much stronger movement, aiming at least 11200 USD (green).