In that last piece on Monday, we have to say hello to our old friend – Bitcoin Cash. It is an old friend, because the last time we saw each other was on the 14th of August. I think we need to see each other more often because the last analysis of this instrument was spot on! Well, I think you need to see it yourself. This is what we wrote about the BCH, when the price was around 488 USD:
"Currently, the target is on the 300 USD, which are the lows from the September and October 2017. Chances that we will get there are very high. On December 2018, BCH costed 4000 USD, you can almost feel the pain here"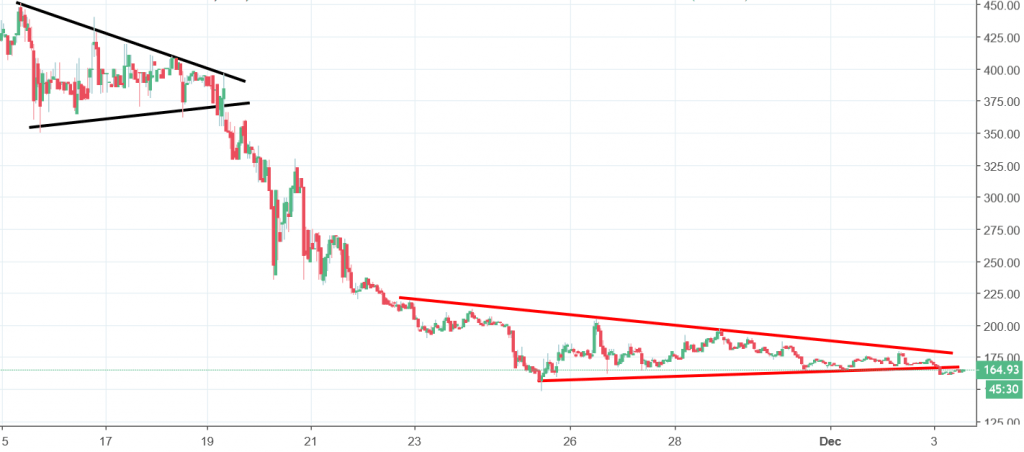 Our target was on the 300 USD. That was reached pretty fast. Flawless victory from our side! It was not the end though. Sellers enjoyed the ride so much that they dropped much lower, beyond our expectations. In the second half of the November, the price created a symmetric triangle, which was already low but ended with a further bearish breakout. With this kind of a momentum and the price action, we are very close to see the new long-term lows soon. Our view stays negative, as long as the price will stay below the upper line of the triangle.