Let's talk about the Bitcoin now, not the main one though but the Bitcoin Cash, so a smaller brother of the first crypto on the market. BCH was previously analysed by us on the 22nd of May, when the price was on the 1200 USD. Back in that day we were bearish. We even set the target for the downswing:
"As long as we stay below the green line, the sell signal is on. The potential targets for this movement are the 910 and 790 USD. "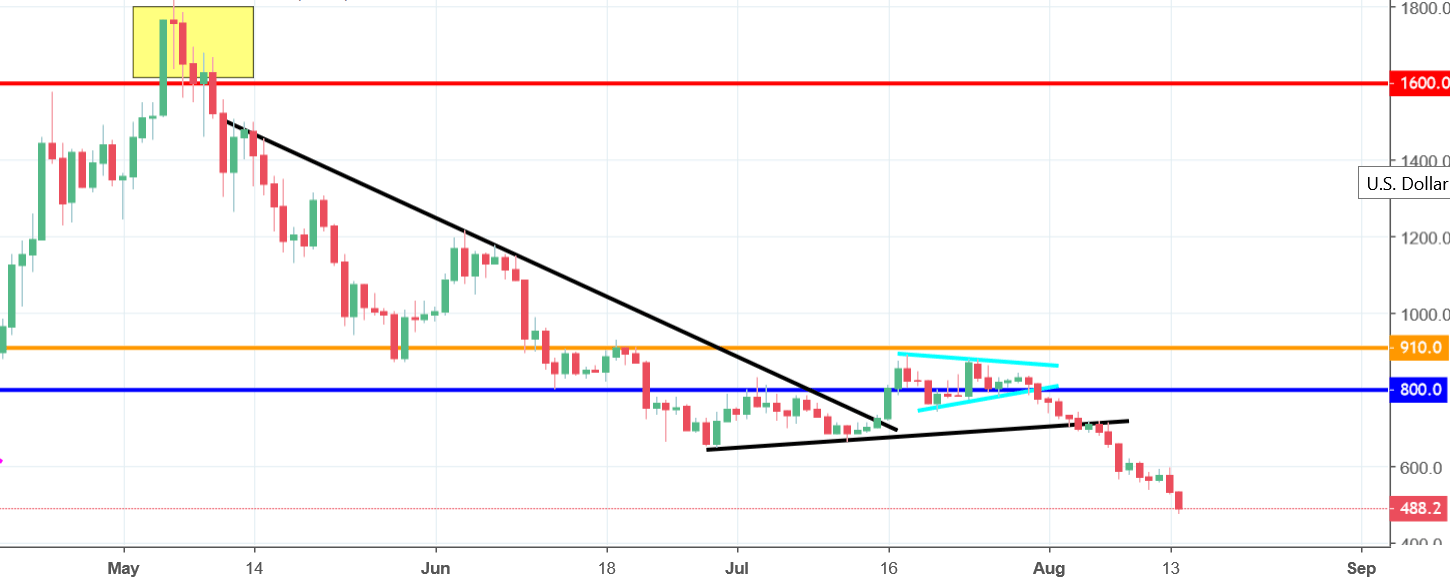 As for now, we are on the 488 USD, do you can see that we were quite gentle for the hodlers and the reality was much more brutal for the traders. What is interesting here is that since those words were written, the price was never higher than 1200 USD. Well, another great call from our analytical team. Currently, the target is on the 300 USD, which are the lows from the September and October 2017. Chances that we will get there are very high.
On December 2018, BCH costed 4000 USD, you can almost feel the pain here…