Time for Bitcoin Cash, the fourth cryptocurrency in terms of the market cap. The last time we wrote about the BCH on the 29th of March, when this altcoin was triggering a new sell signal. Let us see how did that work out for our readers but first, let me remind you what we wrote back in that day:
"Bitcoin Cash, which has the best trading signal out of all the cryptos right now. BCH is breaking a super important neckline (and a horizontal support in the same time) on the 910 USD. From the technical point of view, that movement is a real catastrophe for the buyers and opens us a way towards new lows, much more below the 400 USD. "
What happened after the breakout?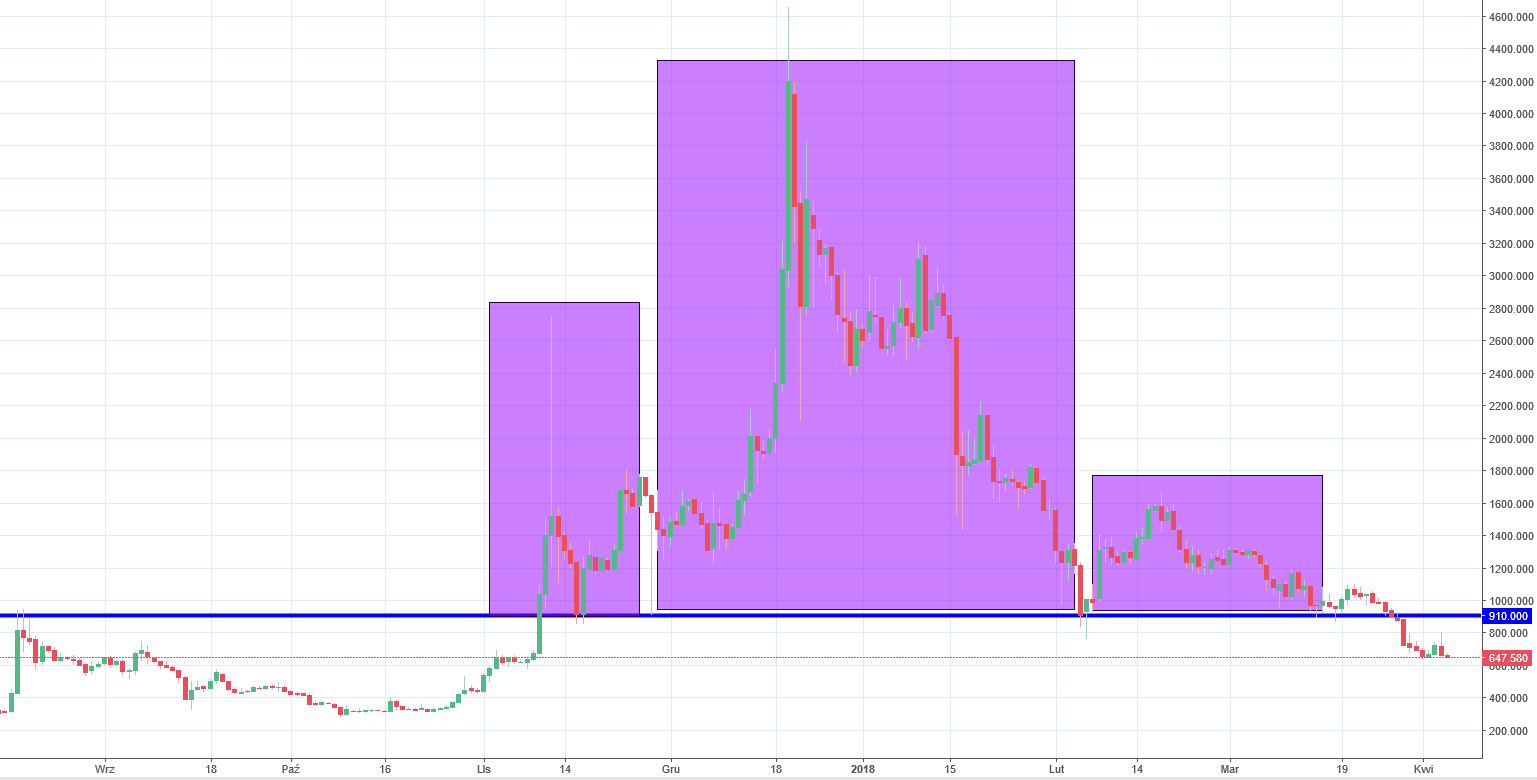 BCH did not resist the ultimate laws of trading. Broken neckline opened us a way towards the new lows and the current price of the BCH is 646 USD. Since the breakout, most of the days were negative (only two green candles). In other words: full bearish victory.
Our target does not change. We see the price of the Bitcoin Cash much below the 400 USD, especially after the candle from yesterday which has a long head (shows us a rejection of the higher levels) and a large body covering the candle from Tuesday. Negative outlook will be denied once the price will climb back above the 910 USD but chances for that are now very limited.