We talked about the Bitcoin, now time for a smaller brother: Bitcoin Cash. We wrote a piece about this crypto on the 16th of April, when the price was struggling with the new resistance on the 790 USD. We were not very optimistic about the breakout:
"The price is stuck below the 790 USD resistance (black). That actually seems like a good place for a mid-term sell. 910 USD that we mentioned in our last piece is safe for now and the long-term sentiment remains negative. "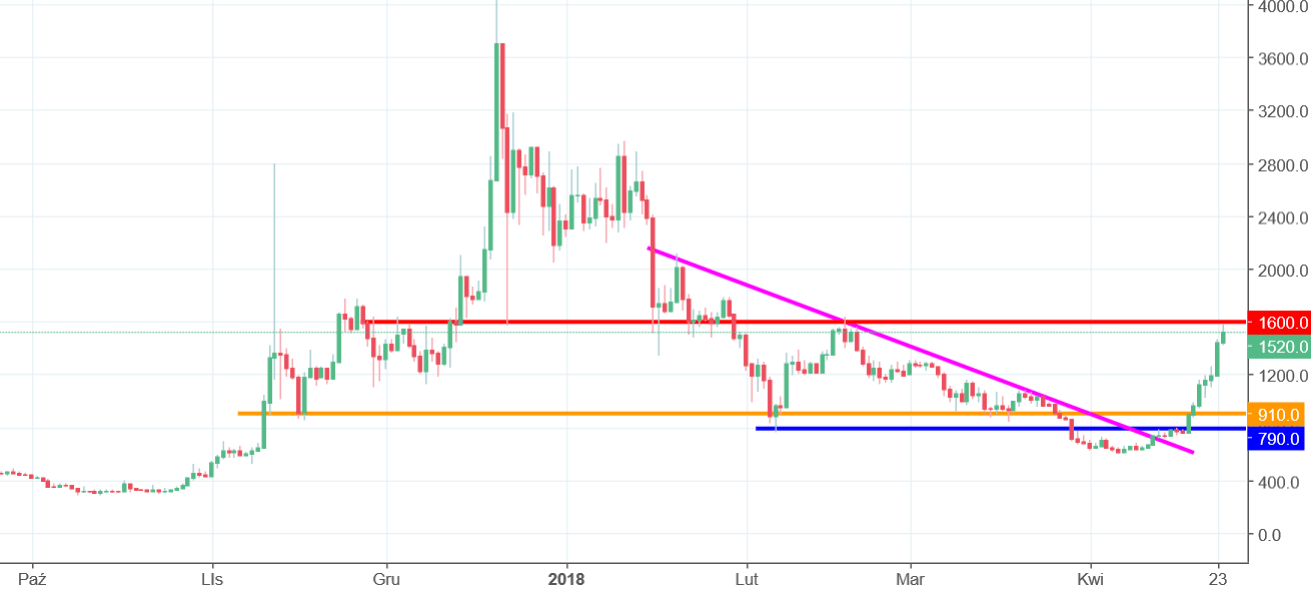 When we see the price now we have to admit that it was kind of our mistake in the predictions. The price managed to break those two resistances quite easily. That definitely increased the bullish momentum and we should not be surprised now that since the 18th of April we had only green days. Since our last analysis, the price of the BTC almost doubled. We bow in front of this movement.
Now we reached the resistance on the 1600 USD (red). On the paper it looks promising and may be the reason to take some profits from the recent surge. Do not take that for granted though. The price can break that level with ease so you always have to wait for the proper price action. Sentiment is obviously positive.