We finish the day with the analysis of the Bitcoin Cash. Long time, no see. Previously, we mentioned this coin on the 7th of May, when the price was testing the broken resistance as a support. Back in that day, we said this:
"As long as we stay above the red area, everything seems under the bullish control. The price breaking the red area and aiming lower will be signal to open a short position. "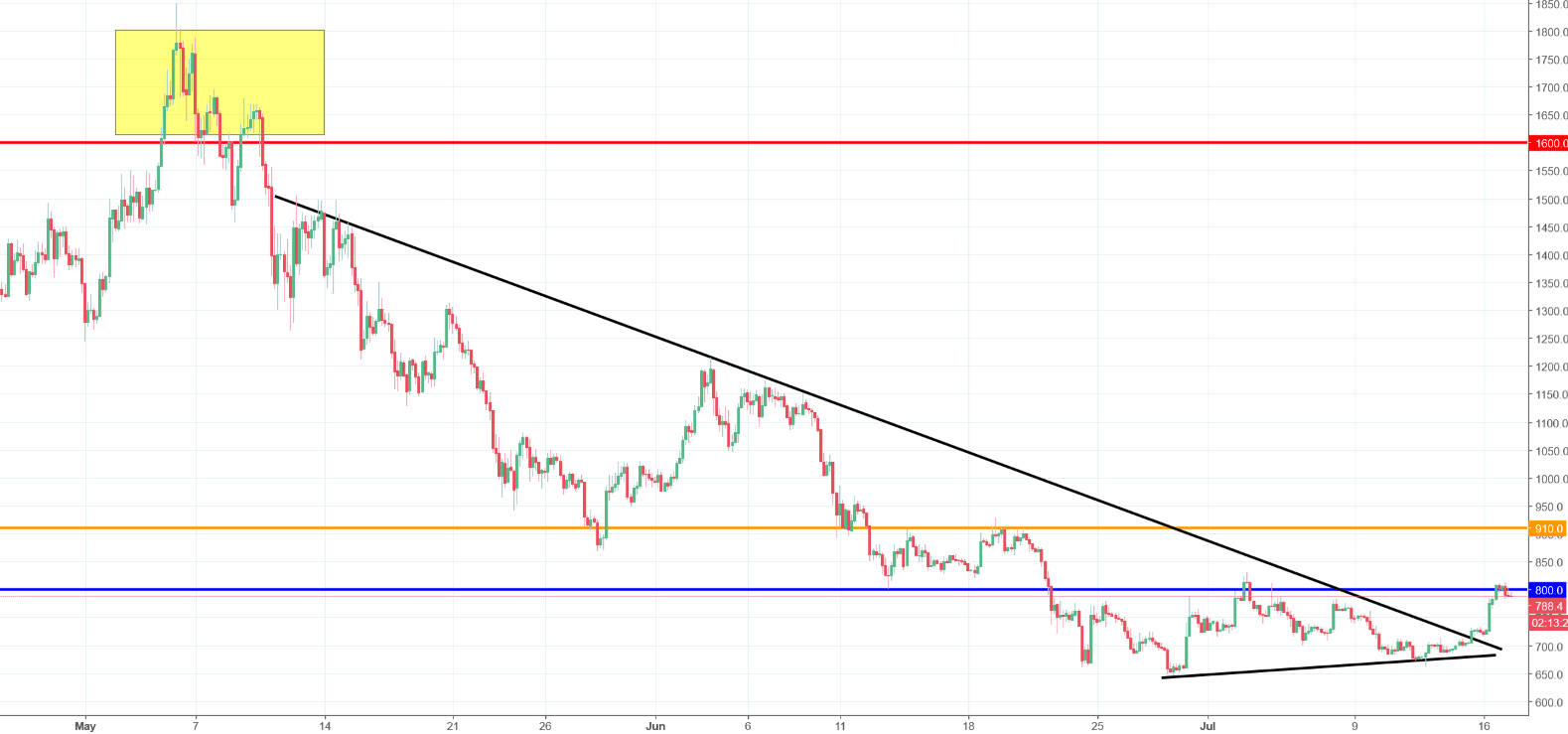 Buyers failed to hold above the red line. Broken resistance was not successfully tested as a support so one of the major principles of the price action did not take place. Well. If not this one, there was another one: false breakout (yellow rectangle). Usually it promotes a movement in the opposite direction and it was not different here. The price declined from 1600 USD to slightly below 700 USD.
Currently, we have some chances for a bullish reversal. The price broke the mid-term down trendline (black) but stopped on the 800 USD resistance. Buy signal will be triggered, when the price will break the blue line. If I had to bet, I would say that this area should be eventually broken and the price should aim for the orange resistance soon.