Bitcoin Cash is having a 'now or never' situation at the moment. We are very close to finding out about the future destiny of the BCH, at least in the mid-term.
The price is now finishing a huge head and shoulders pattern (purple areas). This is a trend reversal pattern and can potentially bury all the demand here. For a major sell signal (yes, we can go even lower), we need to see the price closing a day below the support on the 910 USD (blue). That would mean a breakout of the neckline, which according to the price action rules, is a trigger to go short.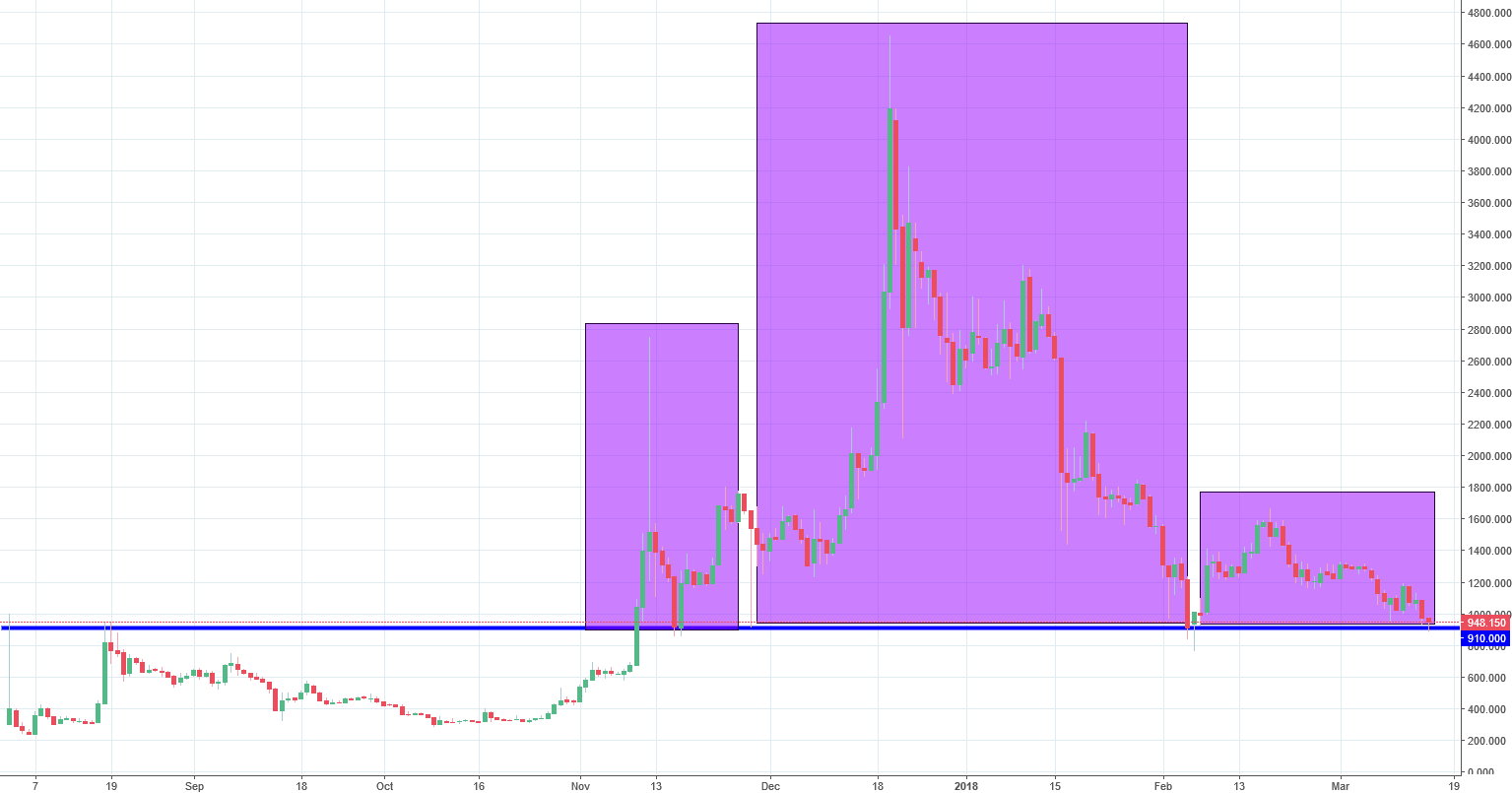 Currently, buyers are doing everything to keep the bullish dream alive. The price is trying to create a hammer candlestick. This kind of a pattern on a major support like that would bring us a positive sentiment (like on Dash from today's analysis).
How to trade the Bitcoin Cash?
For now, be patient. Bounce from the support delays the negative sentiment for a while. Breakout of the blue area, will be an obvious invitation to go short.