Surge on the crypto market continues. Some coins are doing better, some of them are doing worse. One of the best one now is the Bitcoin Diamond. Previously, we mentioned this instrument on the 2nd of October, where we saw first signs of the optimism. We warned that going long could be a bit premature and advised to stay suspicious:
"Before you will jump in here with all your money I would advise to wait a little bit. This may be a false breakout. The only short-term but signal will be triggered, when the price will close a day above the green area. If so, the next target will be the horizontal resistance marked with an orange color. "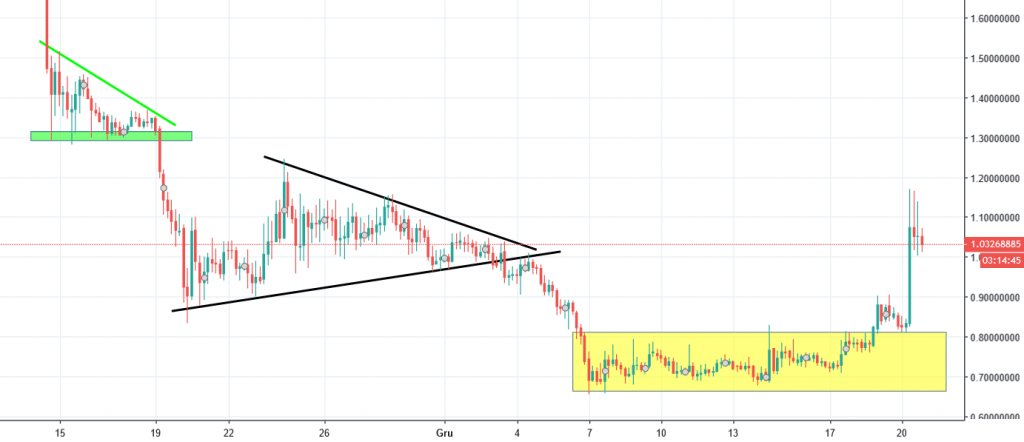 Another great call from our team. The breakout was indeed false and the price did not continue the upswing. From the 2 USD seen back in that day, we dropped to the 0.7 USD in the middle of December. From the technical point of view, optimism started recently with the breakout from the rectangle (yellow). Breakout was surprisingly to the upside. With the current surge we can admit that the buy signal is ON. It is quite a decent one as the risk to reward ratio is promising. We will see where that optimism will bring us in the nearest future.