One of the best performing cryptocurrencies right now is Bitcoin Gold. Optimism here can be seen only recently as the BTG was in a deep down trend not so long ago. Weakness of the BTG was expected by us and we warned about that in our last piece about this crypto from the 15th of May, when the price was close to the 58 USD:
"With this drop, the sell signal is on and in the next few days or weeks we should see the price reaching the support around the 40 USD, so the lows from the April. "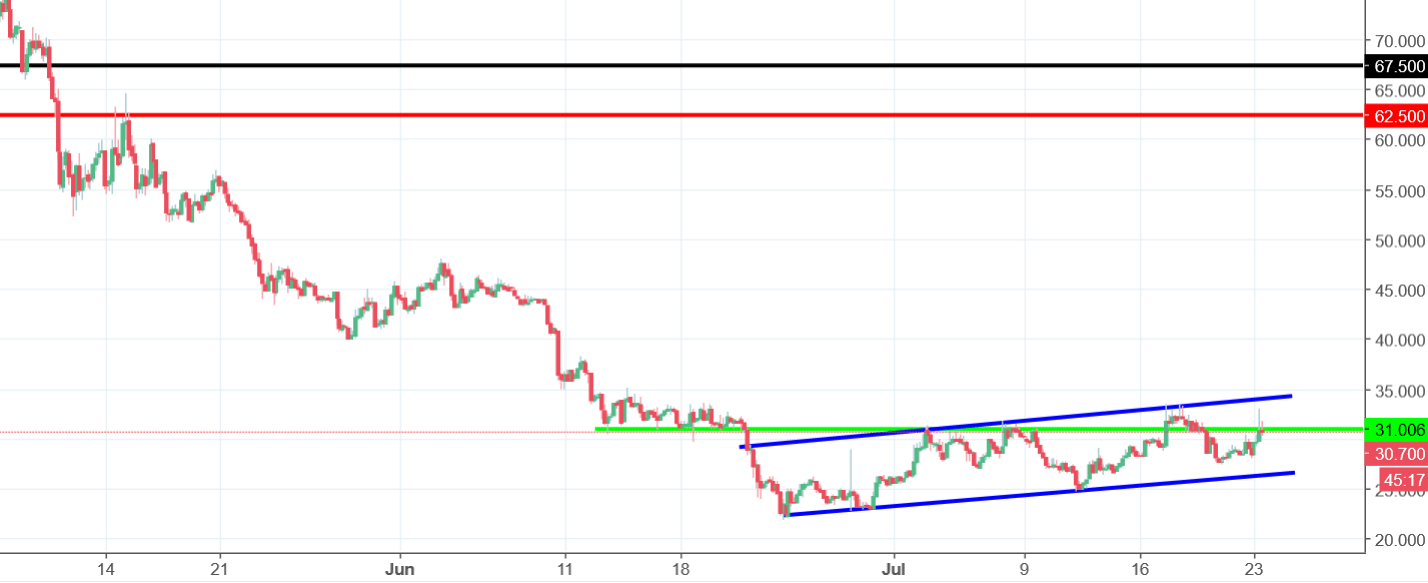 28th of May, that is the day, when our analysis was fulfilled and the price reached the target. 40 USD worked perfectly. On that level, the price bounced and entered the small correction. In the long-term, sellers did not stop there, BTG continued the decline and at the end of the June reached lows around the 22 USD.
Bad news do not stop there. Currently, BTG is in the flag formation (blue lines). Flag promotes a trend continuation, so a further drop. Additional bearish factor is that we are still below the green horizontal resistance. Sell signal is on as long as we stay below the upper blue line.