Wednesday starts with the analysis of the Bytcoin. Previously, we mentioned this coin, not so long ago, on the 21st of June, when the price was around 0.00355USD. Back then, we were bearish and we were more than sure that the price will decline further:
"With today's downswing, the sentiment remains negative and we are very close to reach the yearly lows. Chances for that are very high. "
In the next few days, the price declined from the 0.00355 USD to 0.0023 USD seen on the 24th of June. From that point, the price reversed creating a nice bullish price pattern – inverse head and shoulders (yellow rectangles). On the 29th and 30th of June, the BCN broke the neckline (red) and the mid-term down trendline (blue), which triggered us a buy signal.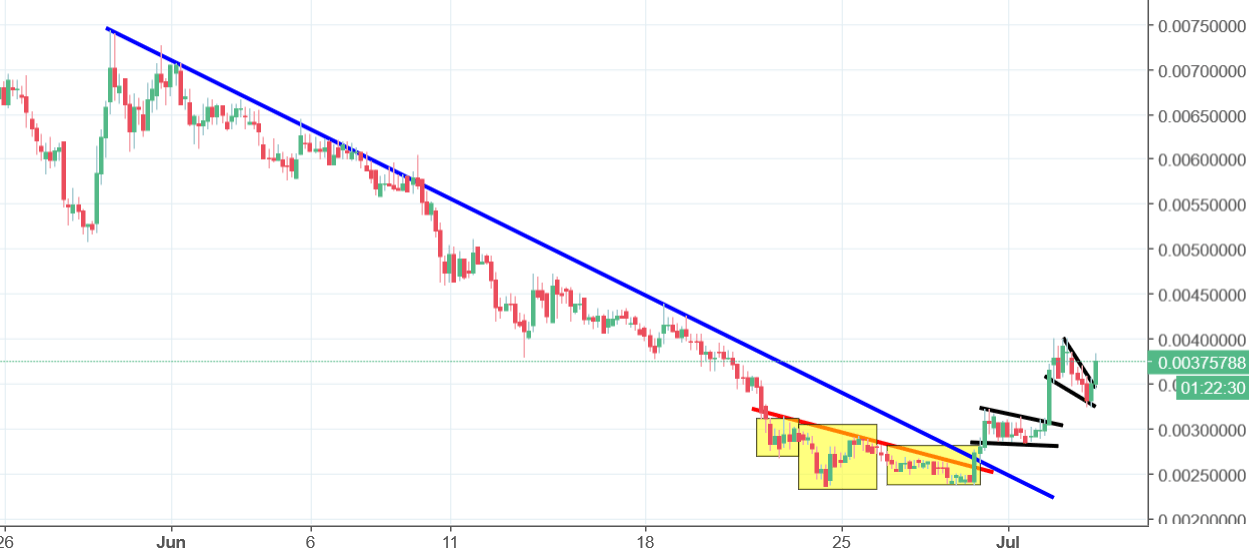 Currently, the sentiment is positive and we do have a legitimate buy signal as the price is moving very technically, which increases the significance of the recent movements. After breaking the two resistances mentioned above, BCN created two wedges (black lines), which were promoting an upswing. Second wedge ended few hours ago so the the occasion is still fresh.