First piece of the day will be about the Bytecoin. For the last time, we talked about this altcoin on the 8th of June and we were bearish. Back in that time, BCN was among the biggest losers. Situation is the same now, BCN is loosing around 6% today and is one of the worst cryptocurrencies in the stake. Back in that time, we said this:
"The sentiment is definitely negative and one should avoid buying Bytecoin at all costs. In our opinion, the price will decline further and should eventually reach the 0.002 USD support, so the lows from April.
Negative scenario will be denied, when the price will climb back above the 0.007 USD but chances for that are now very low."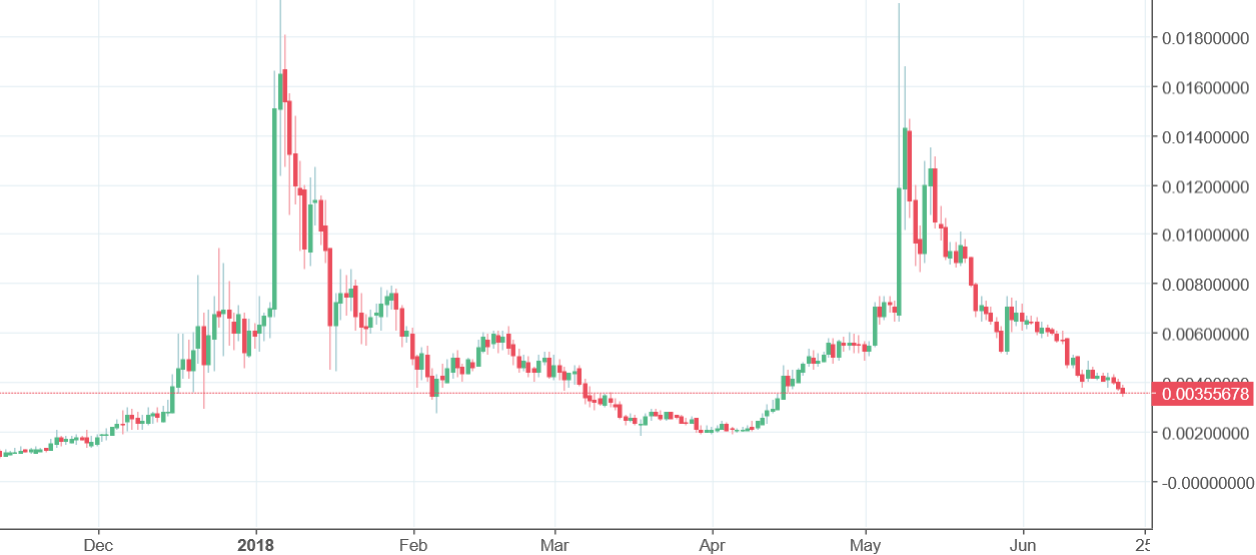 On the 8th of June, the price was around the 0.0056 USD. Now, Bytecoin is trading on the 0.0038 USD. In two weeks, the BCN lost almost half of the value and we are currently on the lowest levels since the mid of April. Another great call from the ForexNewsNow team.
With today's downswing, the sentiment remains negative and we are very close to reach the yearly lows. Chances for that are very high.