While the cryptocurrency market is experiencing certain struggles, some of the platforms are going through changes as well. Those might be as negative, so as positive for some of them. Notably, the Bitcoin price has reached $4.000 mark again. And the total sum of $8 billion was swiped out from the market cap of the cryptocurrency industry. All of those factors undeniably makes people think of the worst-case scenario and come up with the not most positive predictions. However, the things are not going that bad for some of the cryptocurrency platforms.
What is Bakkt?
Bakkt is a new cryptocurrency platform introduced by the same company that was responsible for the creation of the New York Stock Exchange as well. The company proclaimed that it will enable the users to store, sell, and buy digital assets simply and efficiently. The main purpose of Bakkt is to provide a connection between the already existing market and the blockchain. The secures platform will connect investors, merchants, as well as the users themselves to allow them to trade easily and more efficiently.
Therefore, Bakkt decided to launch a Series A funding process that would allow the company to find investors first. The funding process was finished by the end of 2018. A total sum of $180 million was gained, which is an impressive amount for the cryptocurrency platform development.
Where did the investment come from?
Among the sources of investment obtained during the process of the funding raise, there were CMT Digital, Pantera Capital, Alan Howard, and Goldfinch Partners. That, however, is not the complete list of investors.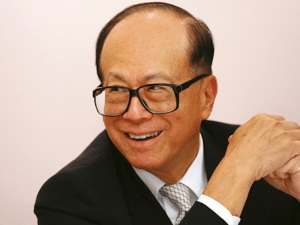 One of the most prominent of those investors is the 23rdrichest man on earth, Mr. Li Ka-Shing. He is a Hong Kong magnate and philanthropist. Mr. Li Ka-Shing is an advisor in CK Hutchison Holdings and the owner of a venture capital company, Horizons Ventures. He is interested in the technology and the cryptocurrency in particular. Thus, he is investing heavily in such industries.
Moreover, Mr. Li Ka-Shing is banning Bitcoin in a way as he doesn't have a belief it will rise ever again.
How Bakkt is different from other exchanges?
Generally speaking, Bakkt is completely different from other CBOE and CME cryptocurrency exchanges. Because unlike those, Bakkt exchange keeps all of its contracts in the warehouse and then clears them out with the time. CBOE and CME, in turn, keep those in the fiat currency. That means that they transfer it to the currency that is backed up by the government that issued it.