OK, Simple Token was one of very few gainers today. Now, time for two coins that are doing as good as the whole market, so are going down. The first one is Cardano. For the last time, I talked about this crypto on the 6th of June and we were bearish, stating that ADA is very close to finishing a bullish correction. Back in that day, the price was around 0.21 USD and we wrote this:
"As long as we stay below this line (0.235 USD), the sell signal is still ON and the price should continue the further drop. Comeback above that line can trigger us a buy signal but, as for now, is less probable"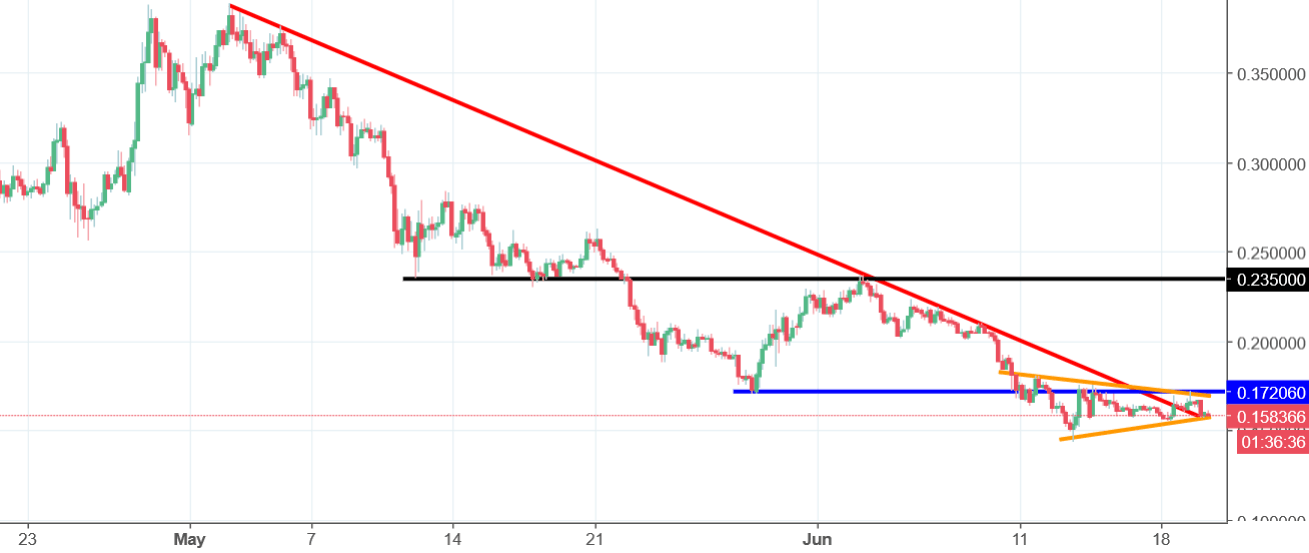 Since those words were written, the price was never higher than the 0.21 USD. Almost all days finished with a decline. Current sentiment stays negative. ADA managed to break the horizontal support on the 0.172 USD (blue) and created a pennant formation (orange lines). Pennant is a trend continuation pattern and it should continue with a further decline.
As we can see, buyers made an attempt to break the mid-term down trendline (red). That try is so far successful but that should end soon. The current drop looks strong and the chances to see the further decline are much higher.