Now, time for an altcoin from the top – Dash. Maybe not from the first five but being in the top 15 (2,4B USD market cap) means a lot. Last time we wrote about Dash on the 28th of March, when the price was around 353 USD. Our view was obviously negative and we were expecting a further drop:
"Now, situation looks even worse. We do not see any signs of the demand right now and the price is making lower lows and lower highs. This situation should continue and the closest target for now is the 240 USD (black). "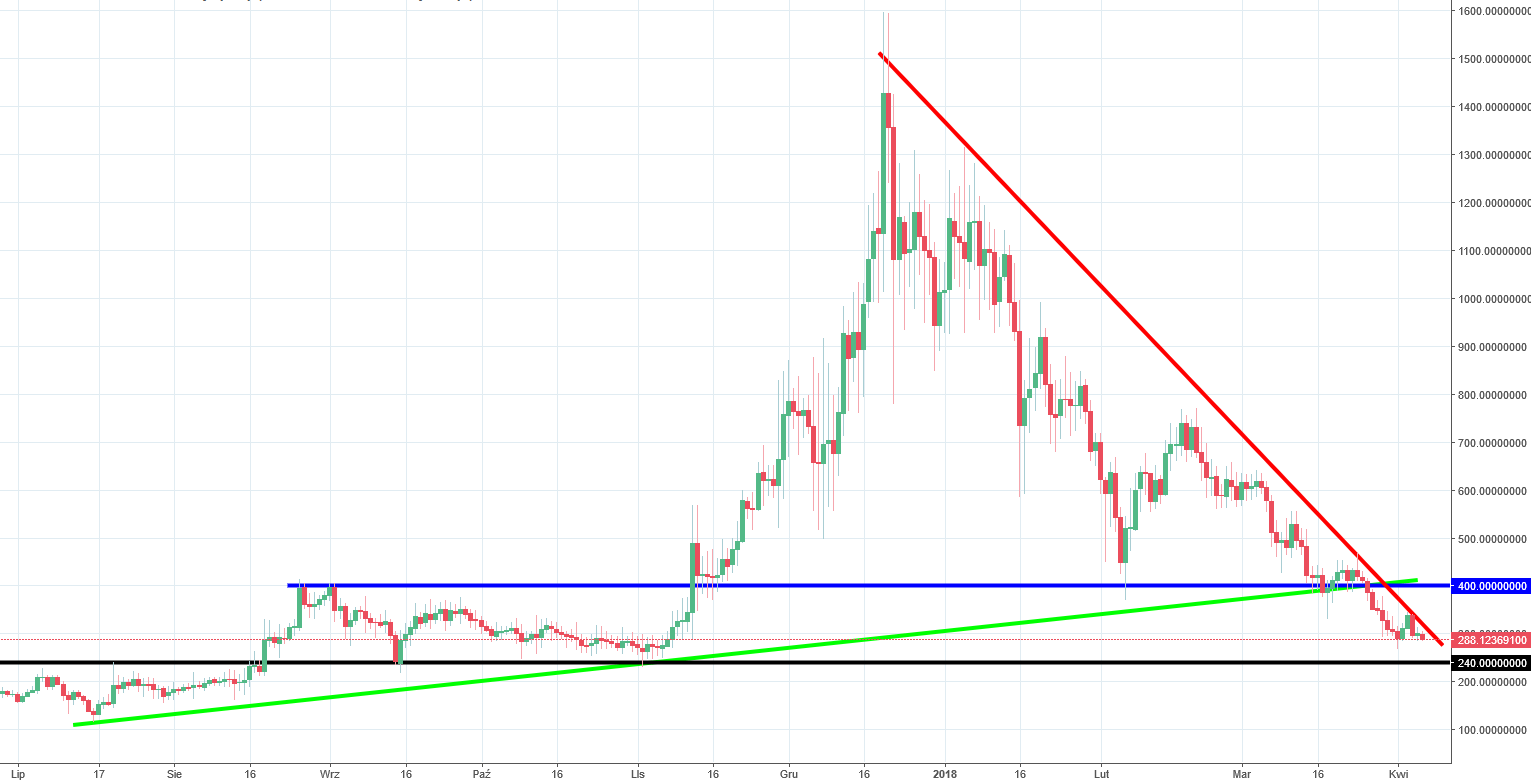 Another analysis and another good call. You just cannot make that stuff up. The price declined sharply and is now currently trading around 287 USD. Since the last analysis, we had only three bullish sessions, rest of them were negative. 240 USD remains the target. Actually, on Sunday, we almost got there, the low of the day was around 266 USD. Sellers should not worry though, with the current sentiment and the technical situation, we should eventually get there. I do not even think it will take us a lot of time. Actually, we can get there even today, 45 USD movement is nothing for Dash. Been there, done that.
Sentiment stays negative and will be denied only after coming back above the blue resistance on the 400 USD. Chances for that are now very, very low.