The second guest on our portal on Monday will be Dash. Our last piece about this crypto was written on the 2nd of May and it was actually showing the beauty of the price action: if the price will break a certain level, there will be a signal, if not, there will be no signal. This is very common for the price action. You do not have to believe in anything, all you need to do is too react on what the price is doing. You do not need a hope or predictions. Its all about timing. Almost three weeks ago we said:
"450 USD looks strong and as long as we stay above this level, the sentiment is positive.
The closest resistance is the 560 USD, which is relevant for Dash since the middle of November. The breakout of this area will be a major buy signal for Dash and could open us a way towards the all time highs."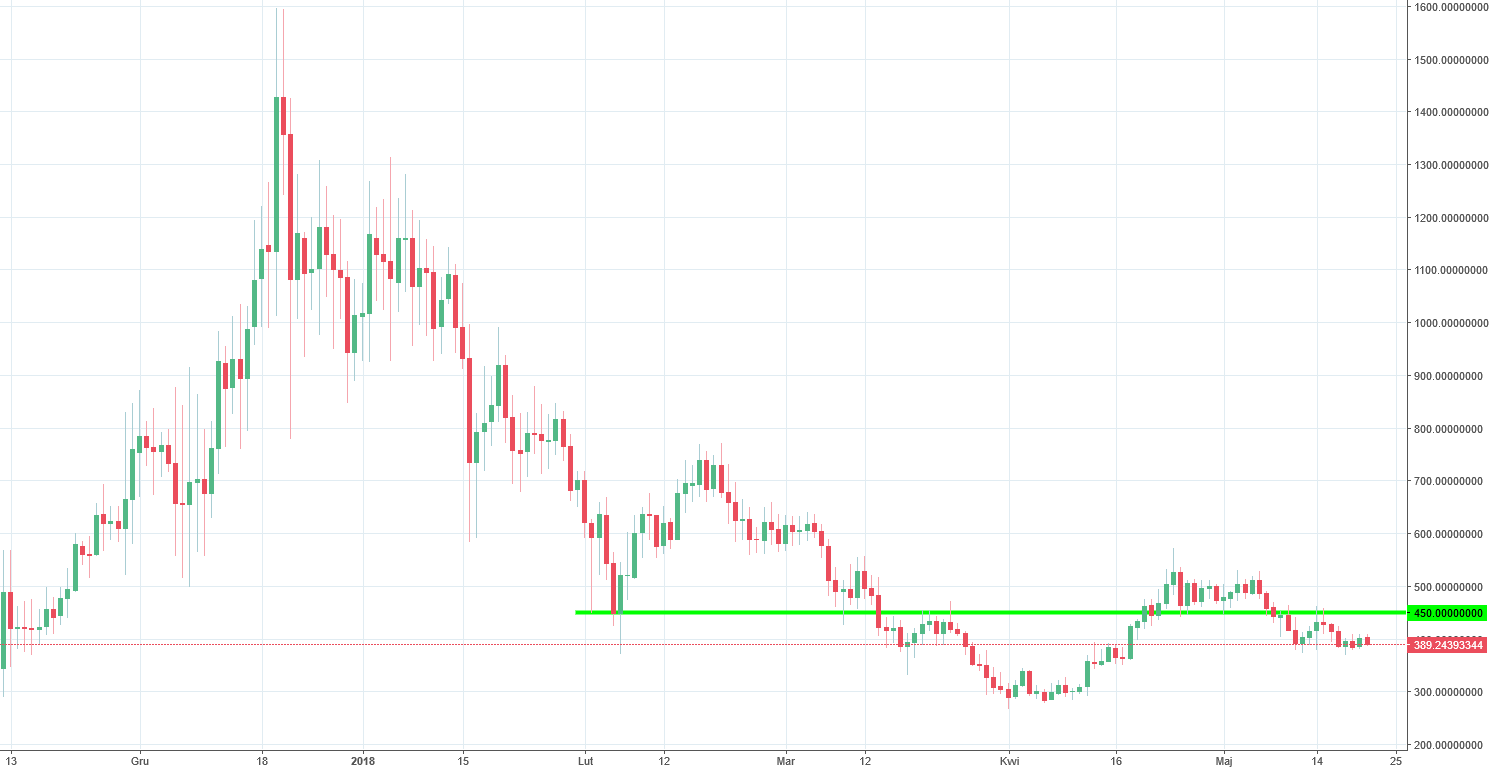 The price did not break the 560 USD resistance, so there was no buy signal. The price broke the 450 USD instead, which denied the positive sentiment. After that, we tested that level as a resistance and the price respected that area and went significantly lower. For us, that is a clear sell signal. Not only for us but for most traders using the technical analysis. The potential target for the future drop is the area around the 280 USD, so the lows from March and April. Chances that we will get there are high. Sell signal will be denied once the price will climb back above the 450 USD, which for now, seems less likely to happen.