Today we will deal with the altcoins from the top 20 in the world (in terms of the market cap). The first cryptocurrency that we will discuss on Wednesday, will be Dash. The last time we wrote a piece about Dash on the 23th of April and we were bullish:
"All major resistances are now broken. In theory, that opens us a way towards the new mid-term highs. That being said, we are confirming a buy signal here and look for a further upswing in the forthcoming days. "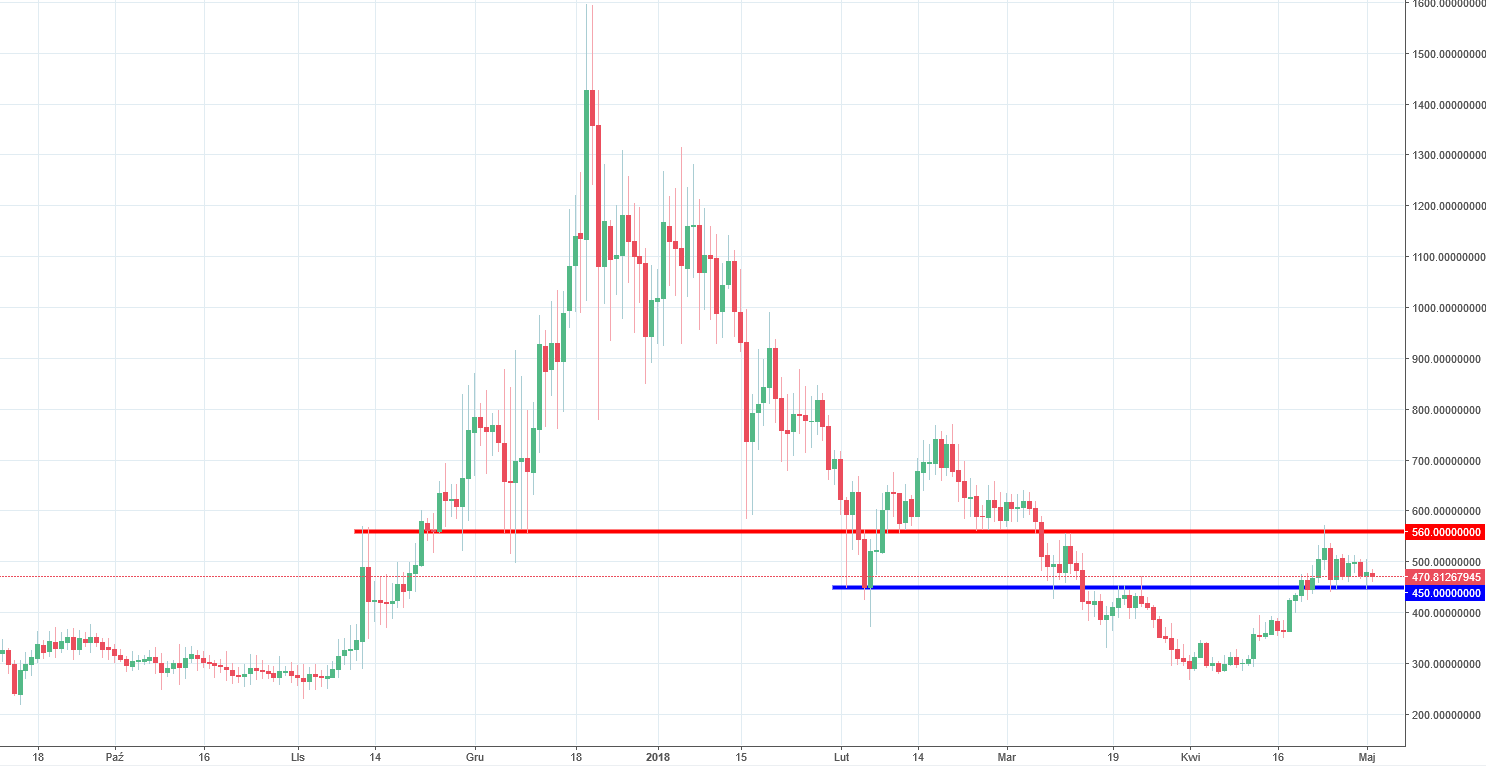 From 472 USD, we went towards the 560 USD (red), where sellers initiated a bearish correction. So far, it looks like a typical take profit action and the traders have nothing to worry about. The current movement is a typical price action, which tests the recent resistance (450 USD, blue) as a closest support. 450 USD looks strong and as long as we stay above this level, the sentiment is positive.
The closest resistance is the 560 USD, which is relevant for Dash since the middle of November. The breakout of this area will be a major buy signal for Dash and could open us a way towards the all time highs.