The last analysis today will be about the Dash, which in the past few days went significantly higher. It was against our expectations. In our previous analysis from the 6th of April, we were bearish. The price was below the down trendline and below the major resistance. What is more, there was no signs of a demand whatsoever, what else could we say?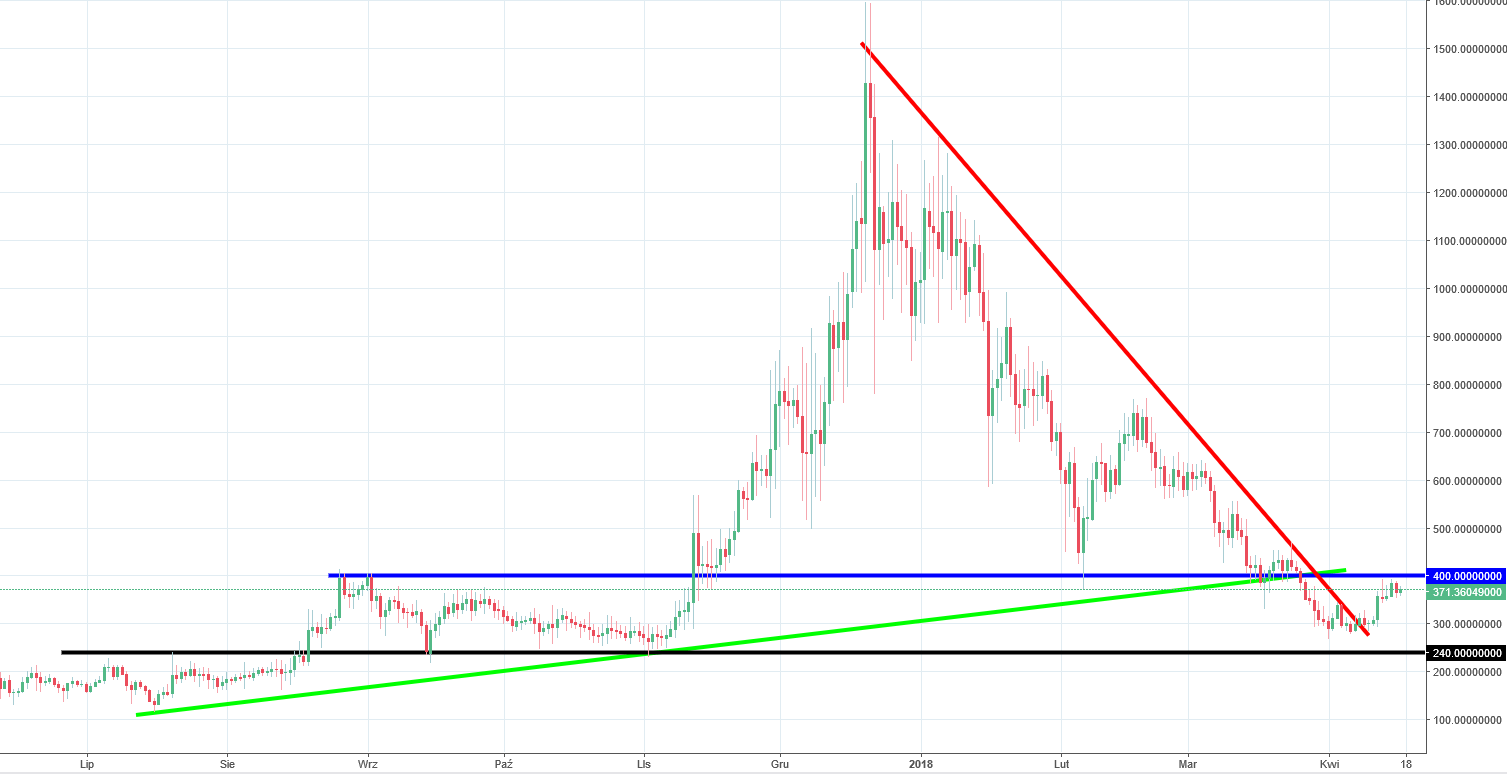 Instead of testing the support on the 240 USD, the price went up and broke the mid-term down trendline. After that, the Dash gained the bullish momentum and went from 300 USD to almost 400 USD. That second price is a strong resistance and so far, was not broken. The price tried to break it twice. First attempt finished with the shooting star and the second one ended with the dark cloud cover pattern on the daily chart. This is not very tempting to buy.
What is the situation now?
Sentiment is positive no doubts about that but there is no buy signal here yet. For that, from the technical point of view, we need to see the breakout of the 400 USD resistance first. Chances for that are now much higher then few days before when we wrote our last piece about this crypto.