The third piece of the day will be about the Dash. It is the second time this week that we talk about this altcoin. Previously, we mentioned Dash on Monday when the price was around the 390 USD. Taking all the things into the consideration, we were bearish here saying:
"For us, that is a clear sell signal. Not only for us but for most traders using the technical analysis. The potential target for the future drop is the area around the 280 USD, so the lows from March and April. Chances that we will get there are high. "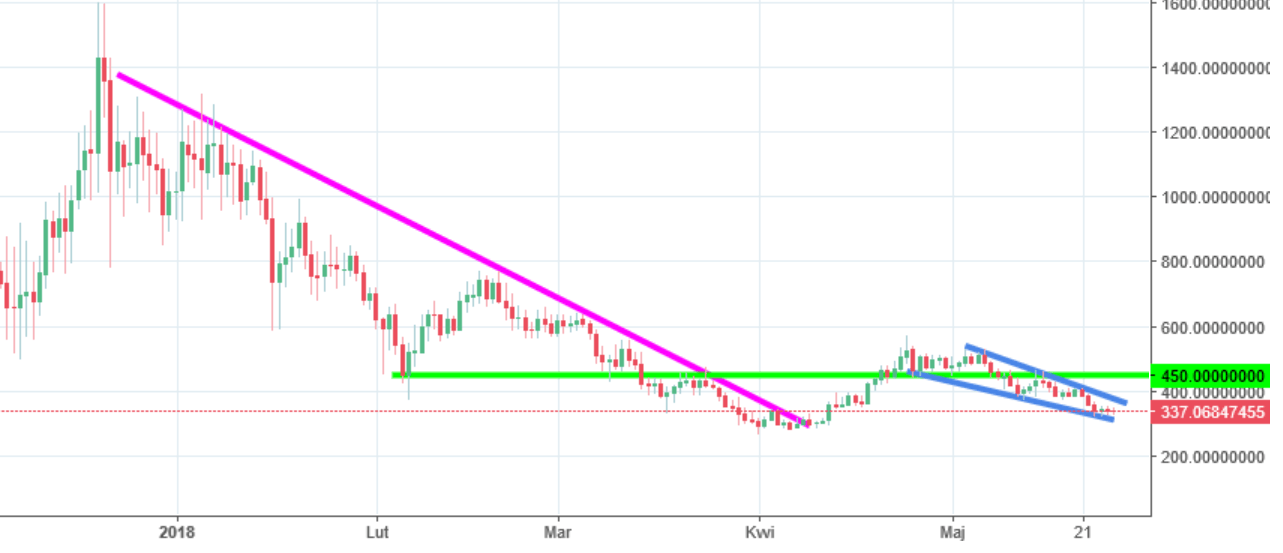 Current situation looks really bad. Some traders maybe do not agree and they see a bullish wedge but in my opinion this wedge is more a channel down formation. What is the difference? Well, wedge is a trend continuation pattern and suggests us a further upswing and channel down, no surprise here, promotes a further drop.
Positive sentiment will come back on charts when the price will do two following things: first one is to break the upper blue line and the second one is to break the green resistance on the 450 USD. Chances for that are rather limited but on crypto world everything is possible.