Friday is relatively quiet for the crypto market. Most of the coins do not experience high volatility. It is a bit different on Dash, which currently is around 7 % higher than yesterday – that is one of the best results on the list of the biggest cryptos on the market. Today's upswing is the part of the broader recovery that started few days ago. Before that, Dash was in a deep down trend, which was anticipated by us in our previous piece:
"Current situation looks really bad. Some traders maybe do not agree and they see a bullish wedge but in my opinion this wedge is more a channel down formation. What is the difference? Well, wedge is a trend continuation pattern and suggests us a further upswing and channel down, no surprise here, promotes a further drop. "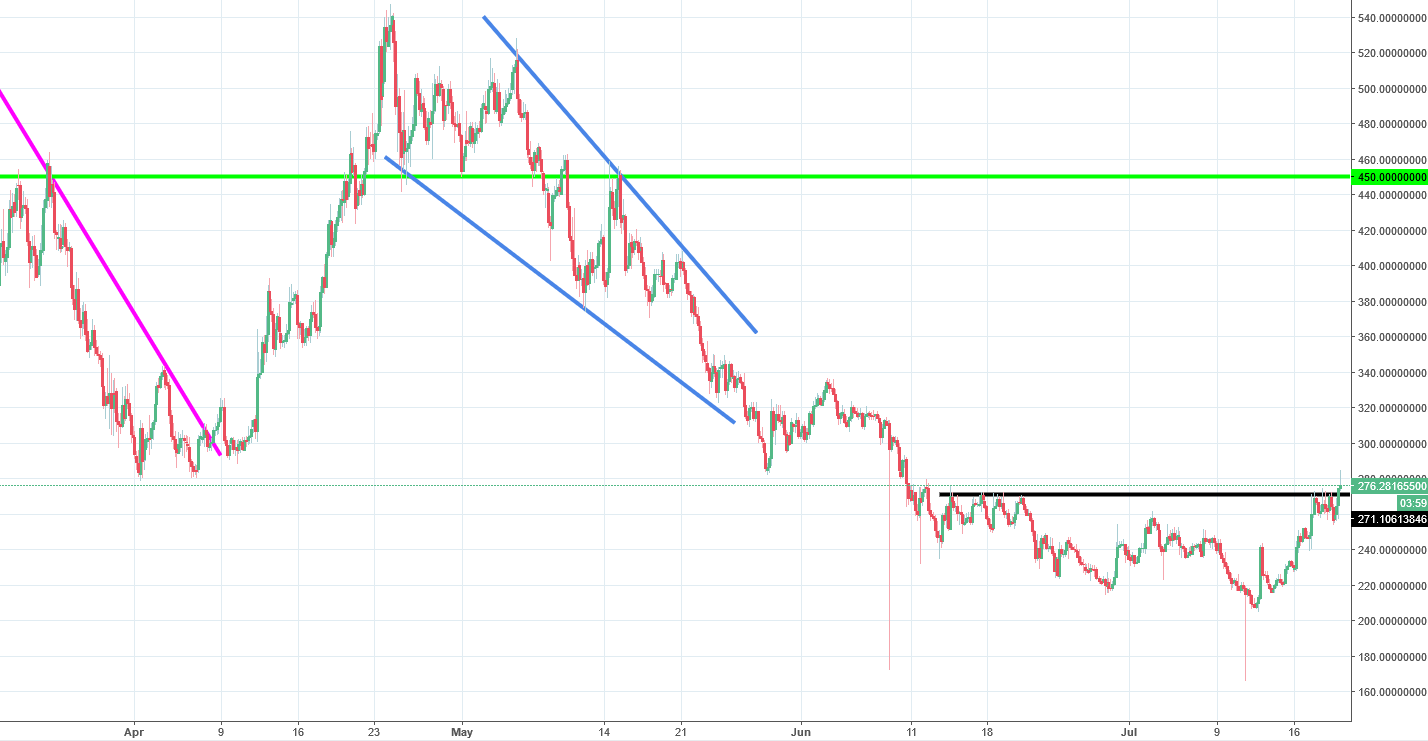 That was written on the 26th of May, when the price was on the 337 USD. Since that, the price was going mostly lower and reached lows on the 200 USD. Currently, Dash is having a triple bottom formation and today, the price broke the resistance of this pattern (black). Price closing a day above this area will be a strong buy signal. On the other hand, rejection should drive the price much lower.